TechieFriends offers simplified home tech support that is fast, safe, reliable and cost-effective
ALBERTA – June 15, 2021 – TechieFriends has launched a tech support marketplace to provide people with immediate help for any tech problems at home. This two-way market platform connects experienced technicians with anyone who needs remote tech support.
Over the last 10 years, the technology landscape at home has changed due to our increasingly interconnected lifestyles. With more people working from home than ever before, the world needs tech support. However, support models have not evolved to support the growing needs of the home tech consumer. TechieFriends is committed to connecting these people to the right technician on a reliable platform and at an affordable fee.
"Only businesses and large corporate employees have reliable support for the technology they use," says TechieFriends co-founder Latika Anand. "This equation leaves people like seniors and baby boomers – who did not grow up using technology – to fend for themselves. Our platform is designed to help these people to make the most of the technology they own."
TechieFriends is that tech-savvy friend everyone wishes they had. The platform helps to connect anyone struggling with tech issues to the right technician in real-time, while prioritizing consumer safety and security. All TechieFriends technicians go through a background check before they start working. Moreover, all the activities a Techie performs while solving a problem are recorded and sent to the client.
The TechieFriends platform is designed to be easy for anyone to use. Once a client has written their problem, the platform's AI system helps to match each client with a list of qualified Techies. After choosing a technician, the client can decide whether to connect immediately or schedule a session. The technician then remotely connects to the client's computer and works with the client to solve the problem through a secure connection.
TechieFriends is the ideal home solution for people who need one-time remote tech support with no contracts or subscriptions. Their service fees are determined by the market, so the final cost is in line with what consumers are willing to pay. With TechieFriends, people can wave goodbye to expensive tech support and connect with qualified technicians to address their problems.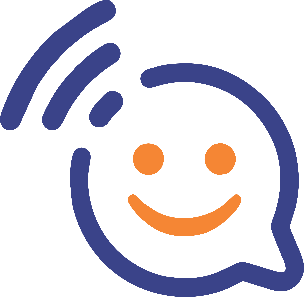 About TechieFriends
TechieFriends is a platform which provides remote tech support for home users at their convenience. The company is committed to providing the best possible tech support services at reasonable rates through a secure platform.
Web: https://www.techiefriends.com
Instagram: https://www.instagram.com/techiefriends/
Facebook: https://www.facebook.com/techiefriends4u
LinkedIn: https://www.linkedin.com/in/techiefriends/
Media Contact
Company Name: TechieFriends
Contact Person: Latika Anand
Email: Send Email
Phone: +1-833-245-8324
Country: Canada
Website: https://www.techiefriends.com/