Rated as the top tech education platform for kids, Zig-A-Tech XR is the first company to offer tech introduction training to youths and teens.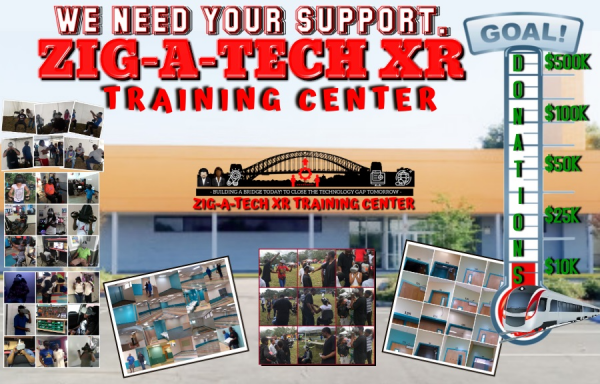 Orlando, FL, USA – Zigs Nation Digital Network has proudly announced that it has launched Zig-A-Tech XR, an all-new Non-Profit Organization for youth and teens dealing with information technology. The platform is pleased to announce the launch of its first fully state-of-the-art tech training center for youth with an inspiring aim to introduce youth and teenagers to tech. Based in Orlando, Florida, Zig-A-Tech XR Training is first of its kind training platform aimed primarily at youth, but it also offers career training to adults.
"Myself, Eric Mitchell, Yanique Rainford, and our Zig-A-Tech team is determined to take the very concept of educational technology to the next level by organizing several training programs and courses for the youth," Said Shuantae Bellamy, the CEO and Founder of Zig-A-Tech XR, while sharing his thoughts on the mission of Zig-A-Tech. "We are a 501C 3 nonprofit and even though we are based in the United States, we will train youth from all around the world." He added. According to the CEO, the platform has hosted students as young as 6 years old and adults as old as 89 years old.
In addition, Zig-A-Tech is emerging as the only company and digital platform to bring technology training to the urban communities. Currently, there are 17 former students of the tech education platform enrolled in college on Esports/Technology scholarships. Moreover, Zig-A-Tech XR has won 4 pitch competitions in the USA and was invited to attend the Startup Grind pitch contest to be held in Beijing, also been rated as the number one tech company for kids. Zig-A-Tech XR is also seeking support from the members of different communities worldwide and is welcoming the contributions of the general public as well as organizations through their donations and pledges.
"The problem that we face is that the children from affluent homes get more opportunities as far as the tech education is concerned, and we plan on changing that by making this education accessible for all students regardless of their backgrounds." The CEO added. The introductory courses offered at Zig-A-Tech XR include VR Training, Performing Arts, Sports, Healthcare, Construction, Real Estate, Hospitality, Teaching, and several other industries from around the world. Furthermore, Zig-A-Tech XR also offers VR training to people with disabilities. With advancing careers Zig-A-Tech will be offering training to such careers as Healthcare, Construction, EMT, Law Enforcement, Sports, CDL, Military Training, Automotive, Real Estate, Hospitality, Mental Health, Attorneys, Teachers, Pilots, Engineers, Retail, & many others.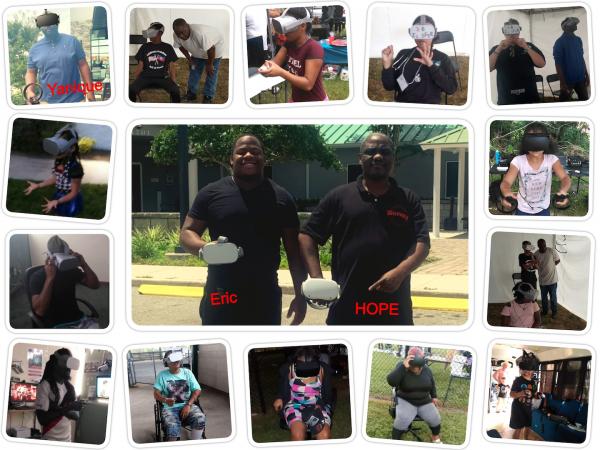 The new location of this emerging training center will include 23 rooms including classrooms, meeting rooms, and studios. The center will also include 4 laboratories, XR multi-tech classrooms, theater, and most importantly, the cutting-edge technological tools required to educate children. Virtual Reality is the true future of technology and by blending both VR with ed-tech, the new training center will emerge as a difference maker in the society. Being an initiative of an American nonprofit, the platform is indeed the first of its kind in the world.
To learn more about Zigs Nation Digital Network or for an interview, please call Mr. Shuantae S. Bellamy at 1 (321) 209-6434 or send him an email at: zapzinfo@gmail.com.
For more details about the websites, please visit: www.zigatech.training
Media Contact
Company Name: Zigs Nation Digital Network
Contact Person: Shuantae Bellamy – Founder
Email: Send Email
Country: United States
Website: http://www.zigatech.training/