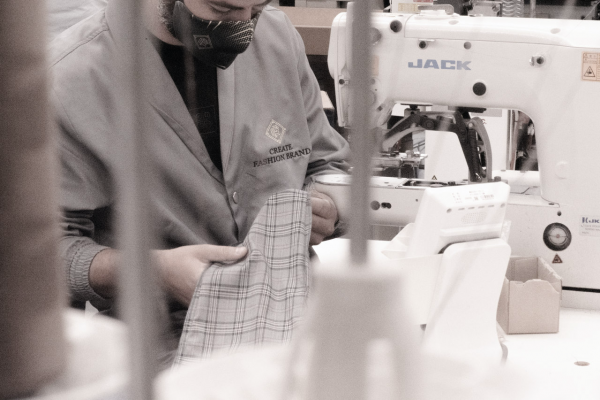 Create Fashion Brand (CFB) makes high quality clothing from the best eco-responsible fabrics in Portugal. Based in Portugal, CFB is a group of clothing manufacturers who excel in the development and production of high-quality clothing. Located in Porto, the company began with the goal of producing eco-friendly and contemporary fashion and streetwear.
CFB is empowered by a strong team of 110 skilled staff who are continuously educated and trained to deliver their best. The team includes pattern makers, cutters, quality controllers, textile engineers and extremely qualified seamstresses, printing & embroidery technicians as well as a strong and skillful production team to follow-up the brands during the process. Today, CFB works with some of the biggest international fashion names in the industry and are constantly collaborating with new and upcoming brands.

"We support a lot start-ups in their growth as we are advocates of equal opportunities", said a spokesperson from CFB.
CFB also has a private label where one can easily customize their production order. This allows a customer to create and customize the garment with prints and embroidery, and choose from existing fitting, collars and fabrics according to the availability.
CFB prides itself in being a sustainable textile production house which has adopted ethical and green product development practices including, waste minimization and recycling, resource efficiency and use of local supply chain in order to reduce the fashion industry footprint on the environment.
"We produce high-quality clothing with the eco-responsible and sustainable philosophy, using GOTS organic cotton, recycled fabrics and reducing all fabric waste and water/energy usage", said a spokesperson.
With CFB, one can create their own sustainable fashion brand from scratch. The experts at CFB will guide and give excellent and effective production solutions and one can also customize the garment easily to fit their need.

For more information, please visit: www.createfashionbrand.com
Media Contact
Company Name: Create Fashion Brand
Contact Person: Margarida Goes
Email: Send Email
Country: Portugal
Website: http://www.createfashionbrand.com