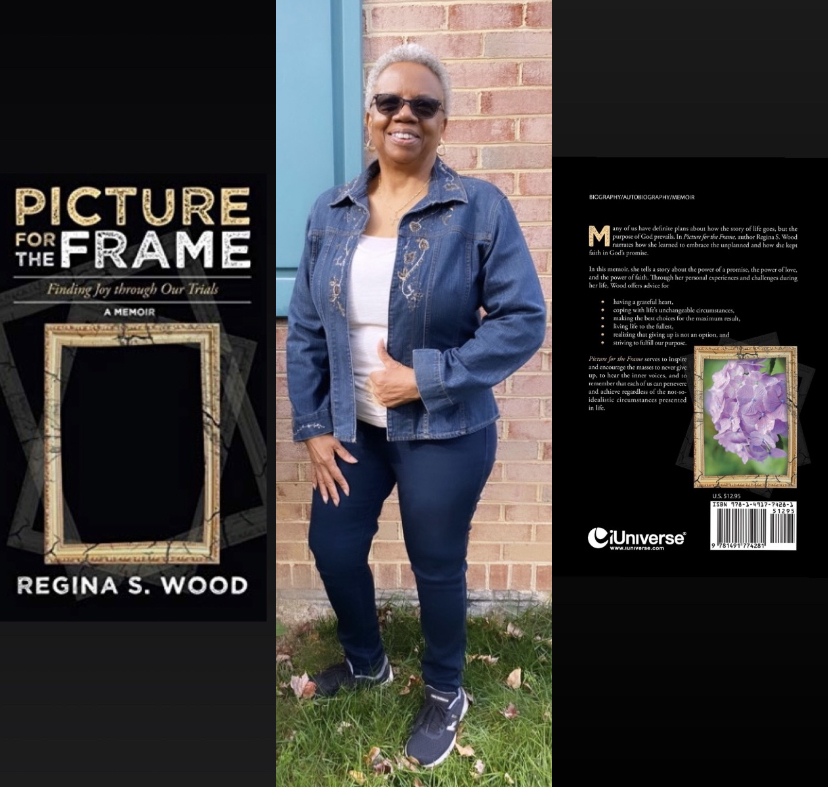 Regina S. Wood debuts as a writer with the book "Picture for the Frame: Finding Joy through Our Trials." In the book, Wood shares her personal experience trusting in the promise of God and seeks to inspire readers to do the same
Everyone has definite plans and visions of how they want their lives and future to look like. Regardless of how thought out these plans are, the purposes of God will always prevail. There is always a difficulty to go with God when plans do not synchronize with His intentions. In her debut book, Regina S. Wood explains how it is paramount to go the way of God rather than human will and intellect.
The book "Picture for the Frame: Finding Joy through Our Trials" is Regina S. Wood's first, and she inspires readers by narrating how she learned to embrace the unplanned and how she kept faith in God's promise. In the book, Wood tells a story about the power of promise, love, and of faith.
In her own words, "Picture for the Frame: Finding Joy through Our Trials serves to inspire and encourage the masses never to give up, to hear the inner voices, and to remember that each of us can persevere and achieve regardless of the not-so-idealistic circumstances presented in life."
Wood uses her experience, challenges, and dealings with God to offer readers practical advice on having a grateful heart, coping with life's unchangeable circumstances, making the best choices for the maximum result, living life to the fullest, realizing that giving up is not an option, and striving to fulfill our purpose.
The book is now available for download on Amazon, iUniverse, and Barnes & Nobles. For more information about Regina S. Wood and to order copies of the book, please visit www.reginaswood.com or the book's amazon store via https://www.amazon.com/Picture-Frame-Finding-through-Trials/dp/1491774282.
About Regina S. Wood
Regina S. Wood earned a graduate degree in executive leadership and a bachelor's of science degree in accounting. She is currently the CEO of Newmoneytaxes and a real estate agent. Retired from a thirty-year government career, Wood has been published in the Washington Post and featured in American Lifestyle, The Magazine Celebrating Life in America.
"Picture for the Frame: Finding Joy through Our Trials" is Wood's debut book, and it inspires submission and obedience to the plans and purposes of God.
Media Contact
Company Name: Picture for the Frame: Finding Joy through Our Trials
Contact Person: Regina S. Wood
Email: Send Email
Phone: 301-706-0991
Country: United States
Website: http://www.reginaswood.com/