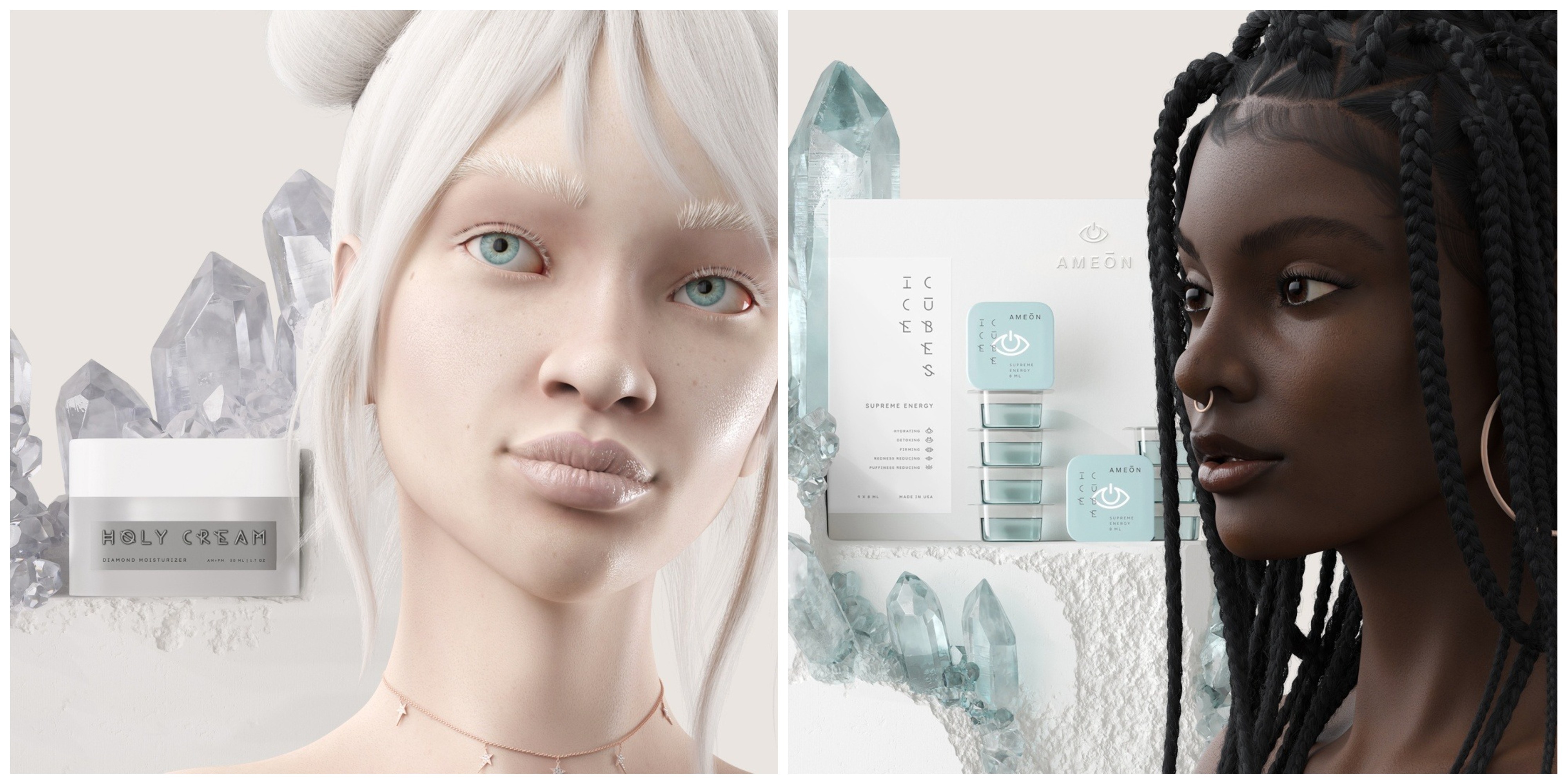 Clean biotech ingredients, effective formulas, healing rituals
AMEŌN, a technology-driven skincare brand that redefines the relationship between the interaction of science and wellness for drastically effective results.
AMEŌN's ability to fuse scientific sensibilities with nurturing, tactile rituals is what sets it apart from others in the industry. With innovational AMEŌN skincare rituals, consumers can take a mindful and active role in their daily beauty routine while also enjoying the benefits of years of research and plant-powered ingredients. In addition to their technologically-enhanced formulations, AMEŌN has also moved their brand experience into the future with their Digital Muses. Existing as a tactile link between the physical and digital worlds, these unique Muses represent their five core products, as a virtual personification of the inherent human values the company most admires; courage, curiosity, playfulness, kindness, and sensitivity. The appearance of Muses was inspired by dozens of people and represents the soul of each product. AMEŌN now is the first skincare company in the world who goes that far in using Digital Humans as part of its culture.
AMEŌN is launching with five core products; Innovational Glow Manifesto Ice Cubes and Supreme Energy Ice Cubes – which actively harness the power of Cryotherapy by delivering potent frozen essences directly to the skin; Baby Buddha Calming Serum and Aurora Glow Serum, rich in skin-boosting and calming properties; and a limited edition Holy Cream Diamond Moisturizer which delivers vital moisture to skin while enhancing firmness for a supple, even surface. Each is available individually or as part of two sets (product bundles). AMEŌN's products will be sold exclusively on ameonskin.com.
"I wanted to create a brand and products to revolutionize the skincare ritual, making it more engaging, open-minded and creative. With each product, our goal is to supercharge the potential of naturally-derived ingredients through smart, scientific processes that enhance the capabilities of plants to their most powerful potent form while remaining gentle and soothing to the skin,'' said Aline Mehrle, Co-Founder, AMEŌN. "As a cancer survivor, I believe that scientific innovation must improve the human experience, whether that be through life-saving treatments, or through expertly lab-created ingredients in our skincare."
Media Contact
Company Name: Ameon
Contact Person: Customer Support
Email: Send Email
Country: United States
Website: https://ameonskin.com/