Golden Laser as a leading laser equipment manufactory in China glad to attend in the 6th China (Ningbo) International Smart Factory Exhibition and the 17th China Mould Capital Expo (Ningbo Machine Tool & Mould Exhibition).
Ningbo International Robotics, Intelligent Processing and Industrial Automation Exhibition (ChinaMach) was founded in 2000 and is rooted in China's manufacturing base. It is a grand event for the machine tool and equipment industry recognized and supported by the Ministry of Commerce and the Ningbo Municipal People's Government. The terminal buyer group in the Yangtze River Delta region of China is the best choice for machine tool equipment, automation, intelligent manufacturing, and robot manufacturers to expand the market in Ningbo, Zhejiang and the Yangtze River Delta region in China. It is jointly organized by China Machinery Engineering Co., Ltd. and Yazhuo Exhibition Service Co., Ltd. The Ningbo Machine Tool Equipment Exhibition will be held at the same time.
It has become a more influential domestic robot, intelligent processing and industrial automation exhibition brand, and has been widely praised by businesses.
Golden Laser want to keeps up with the new round of industrial upgrading and the pace of growth of emerging industries, implements the Made in China 2025 strategy, integrates and explores innovative needs, and creates new market opportunities.
We will show 3 sets of fiber laser cutting machines:
1: Fully Automated Small Fiber Laser Tube Cutting Machine P1260A
● P1260A small metal tube cutting machine is aimed for small diameter tubes (20mm-120mm).
● Compact design, saving transportation costs and improve the utilization of factory space.
● Equipped with an ultra-high-speed chuck and automatic feeding system, can realize automated manufacturing and improve production efficiency.
2: Standard Laser Tube Cutting Machine P2060B
● Easy to operate, unique installation-free design, featured by out-of-box service.
● Affordable easy to earn back the investment, this laser tube cutter can meet different kinds of shape pipes processing. The range of cutting pipe diameter is from 20mm to 200mm.
3: Ultral-high Power 12000w Fibre Laser Cutting Machine GF-1530JH for metal sheet cutting
● Powerful laser cutting ability, can capable of cutting thick metal plates up to 60mm.
● Low-pressure air cutting technology. The air cutting speed is three times the oxygen cutting speed, the total energy consumption is reduced by 50%, and the operating cost is lower.
● High precision. The slag generated during the piercing process is removed to the greatest extent, and the cutting edge is smooth and complete.
● China Laser source and friendly Hypcut controller easy to operator and with competitiv price in the market.
What are you waiting for? Let's go to the exhibition and check the machine quality.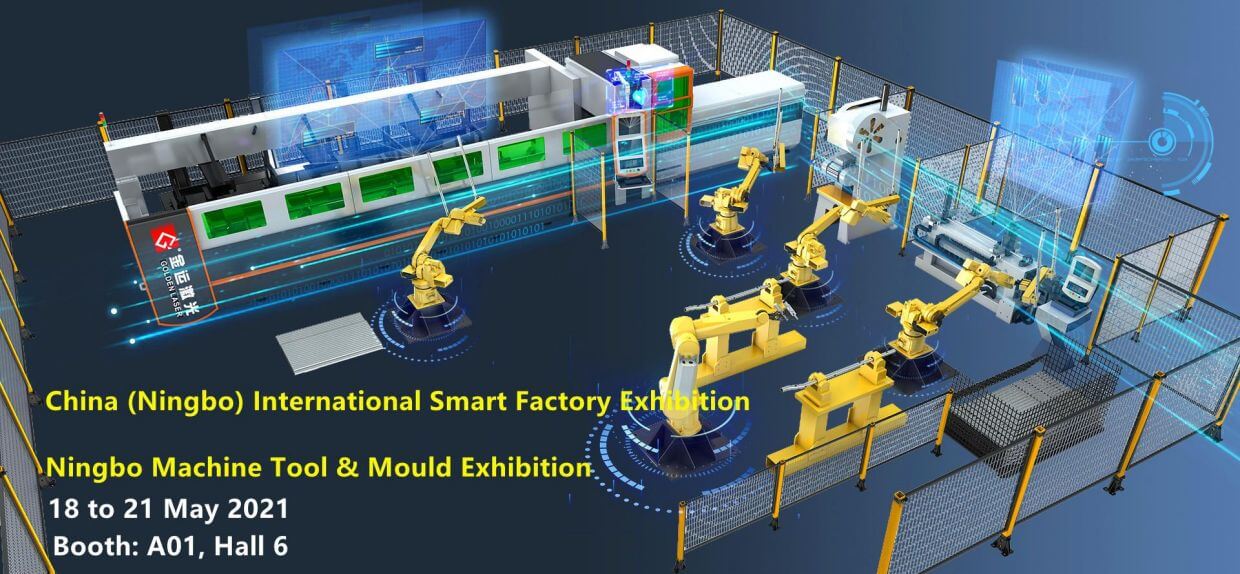 Media Contact
Company Name: Wuhan Golden Laser Co., Ltd.
Email: Send Email
Phone: +86 158 027 39301
Country: China
Website: https://www.goldenfiberlaser.com/