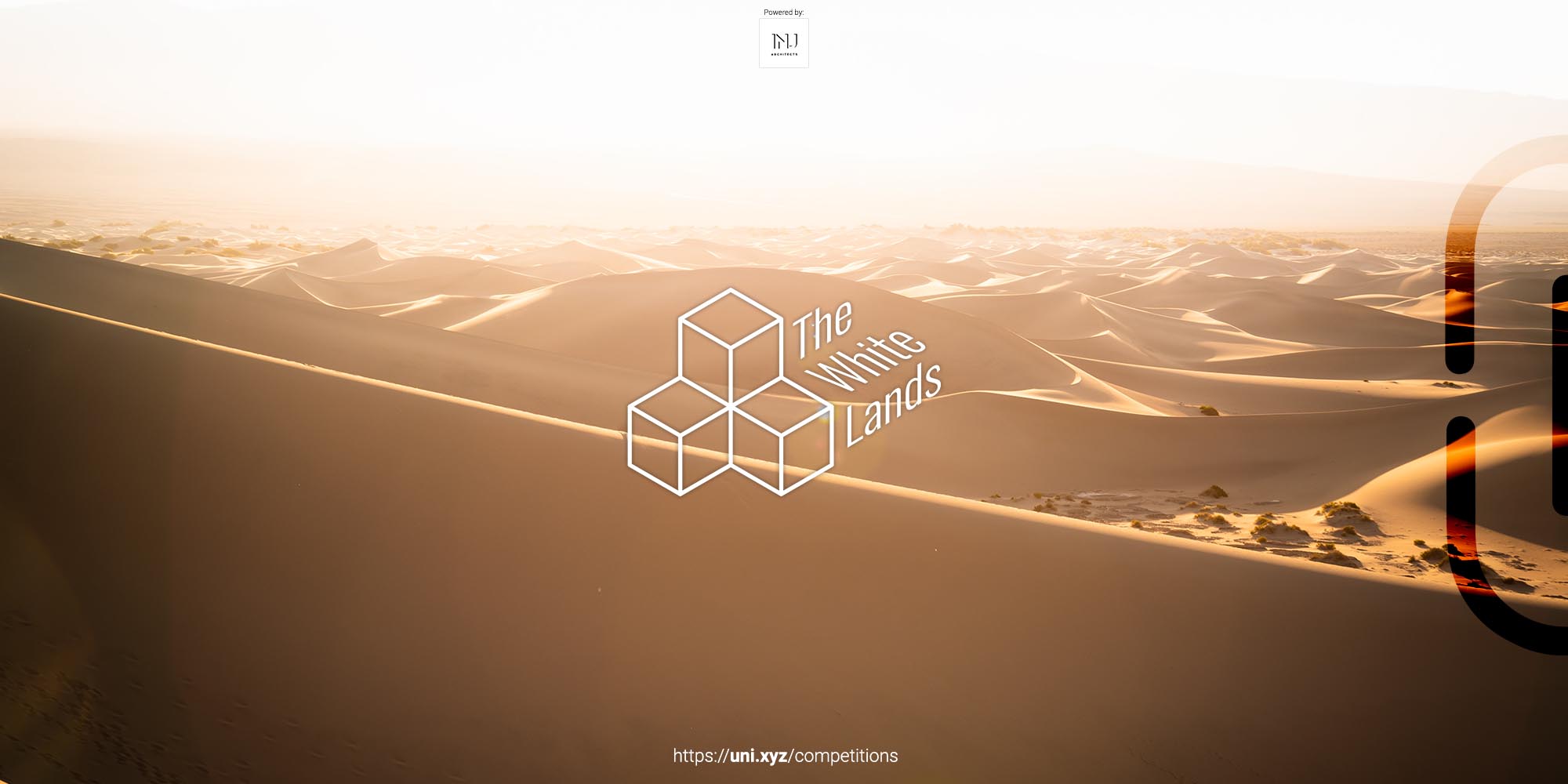 Partnering together, UNI.xyz and INJ Architects will host "The White Lands" for architectural students and young professionals to develop ideas for a housing project for Hajj Pilgrims in Mina, near Mecca
"The White Lands" is an international one-stage architecture competition organized by UNI in partnership with INJ Architects, Jeddah. The competition is open to all architecture students, young architects, and young professionals interested in architecture design. During the competition, participants would be required to develop and submit compelling ideas for designing a housing module for Ummah (Hajj pilgrims) in the city of Mina near Mecca, Saudi Arabia.
The competition is timely and comes on the heels of an ambitious plan for the Vision 2030 agenda by the Saudi government. One of the essential facets of the vision is to make Saudi Arabia a significant trade and cultural intersection between the western and eastern worlds. With this in mind, the government hopes to broaden the frontiers of inclusivity and advancement while expanding the Hajj pilgrim bandwidth to more than 10 million pilgrims.
As the number of pilgrims rises, Hajj facilities are being renovated and expanded to accommodate them, ensuring pilgrims are provided with the best of Saudi hospitality while on a visit to the Holy land. Currently, upgrades to mosques and transportation facilities have begun to accommodate pilgrims, but more needs to be done.
Hajj remains a predominant source of livelihood for the majority of the population of Mecca. The Holy land provides five days of pilgrims that constitute a lot of hospitality, tourism, transportation, food & beverage, retail, and many small businesses to begin with. The Mina tent city, a critical backbone of this entire industry, has become an epitome of a religious congregation from around the world.
The challenge then is, how can the modular tent city of Mina be reinvented for the future? The stay duration will require the availability of an air-conditioned living arrangement that is fireproof, hygienic, and incremental; participants at "The White Lands" will be expected to try and elevate the pilgrim experience as possible with any means they may find imperative.
In this architecture ideas competition, eligible participants can be from any graduation year, 2021, 2020, 2019, or graduating in 2022. Current students, young professionals, and professionals can also participate. Winners stand a chance to win a cash reward of approximately $20000 and a chance to discuss and develop these with INJ architects. The sheets and other submission details are available on the main competition page.
To learn more about "The White Lands" architectural ideas competition, please visit https://uni.xyz/competitions/the-white-lands/info/about.
About UNI
UNI is a global network of architects and designers who solve some of the most challenging problems around the globe. UNI brings together the world's largest pool of design challenges curated by the most refined architecture academicians and professionals globally. With over 250,000+ registered members, UNI brings academia and professional spheres of architecture together through a unique knowledge-sharing web platform.
The company was established by Abhishek Sorampuri, a computational designer and lecturer at the School of Planning & Architecture, Delhi. Mr. Abhishek has been an Architect with 10+ years of experience. Connect with him on LinkedIn via https://www.linkedin.com/in/sorampuri/.
To learn more about UNI, log on to https://about.uni.xyz/.
About INJ Architects
INJ Architects is a leading Saudi Modern Architecture team Design high-end architecture consultant and interior design. Currently, the company provides services as a Modern architecture consultant for projects and engineering supervision for building construction work.
For more information on INJ Architects, visit https://injarch.com/.
Media Contact
Company Name: UNI.xyz Inc.
Contact Person: Abhishek Sorampuri
Email: Send Email
Phone: +918860328284
Address:2093 Philadelphia Pike #6834
City: Claymont
State: DE 19703
Country: United States
Website: https://uni.xyz