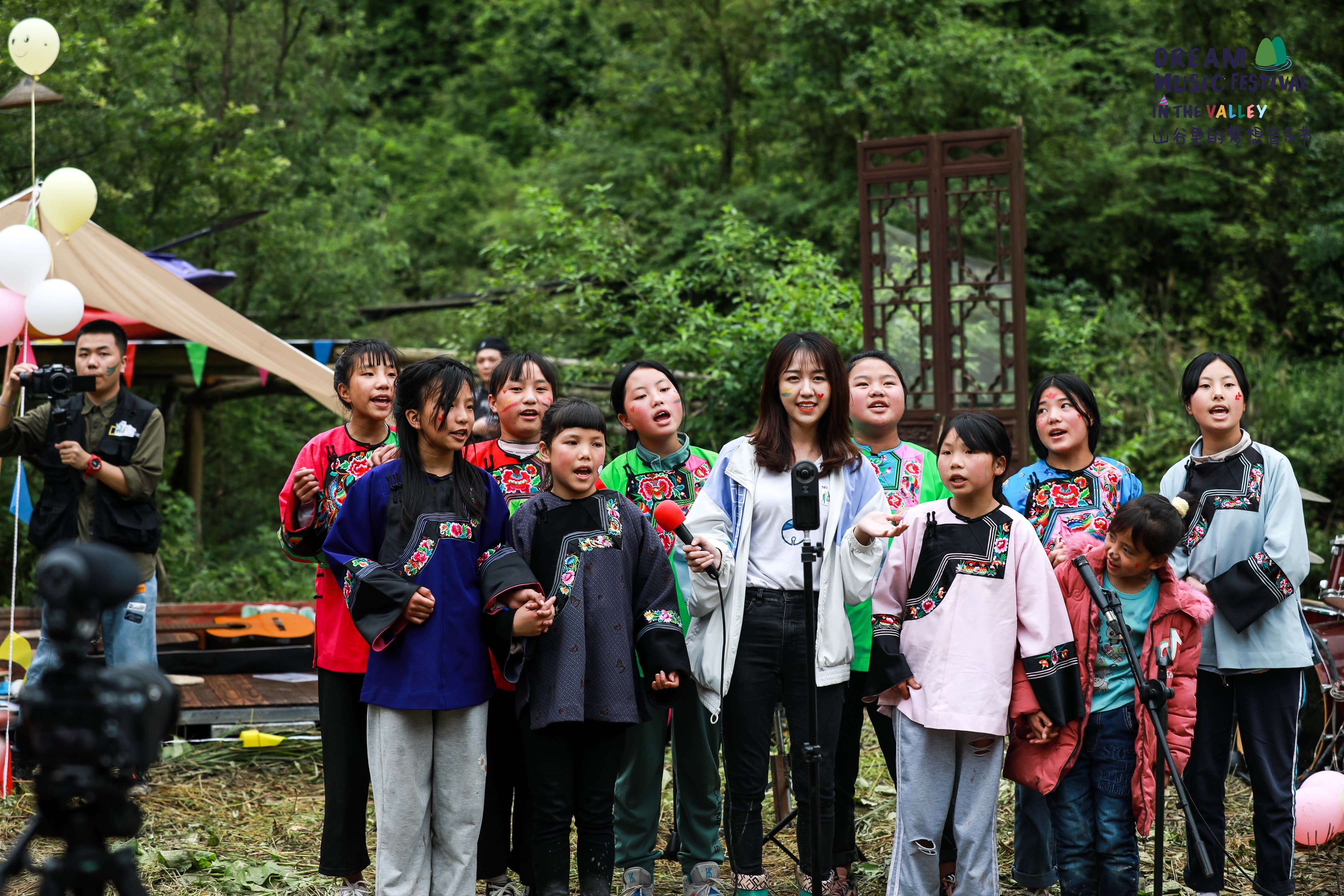 Kindforce focuses on providing a new learning environment for Chinese students that encompasses the values at the heart of their culture, allowing them to discover what lies within their mindset
Kindforce wants to create high-quality education and employment for Chinese students. Founded by Jinging Long, Kindforce is a non-profit organization that provides better education for students in China and improves China's global image.
Recently, Kindforce announced it would be holding another edition of the "Dream Music Festival in the Valley" charity event. The event keeps step with the organization's commitment to ensuring that Chinese children enjoy the best educational services.
The first edition of "Dream Music Festival in the Valley" was held in Hangka Village, Fenghuang County, on May 29. The festival brought together celebrities, bands, and online influencers to sing and play for the children and give them a stage to showcase their talents. It was recorded with a 360-degree camera and professionally edited to create an immersive experience within a public service car on the Changsha Metro Line 1.
According to Kindforce Founder Jinging Long, "Music is a bridge between people, and between people and the world. Only by building this bridge properly can we give our children a fair chance to realize their potential."
Another essential feature that the "Dream Music Festival in the Valley" event offers Chinese kids is the inspiration from worthy role models, inspiring kids and creating in their hearts the desire to pursue and strive for excellence. When this is actualized, Jinging says, "All we have to do subsequently is to protect their dreams as much as possible, so that the children don't think they have the right to choose, and give up believing that they can succeed."
About Jinging Long
Jingjing Long, a post-1990 girl from Hunan, China, graduated from Columbia University and is the founder of Kindforce. Her life changed in 2011 when she started to volunteer as a teacher in a village in western Hunan. For the next ten years, Jinging devoted herself, with love and innovation, to the cause of education in remote rural areas. She launched the "One Dollar Project Funds" in Times Square, pioneered rural teaching trips, organized concerts for children, photography exhibitions, and Miao cultural revivals, all to support the growth of children left behind in her hometown.
Please visit Kindforce and the Dream Music Festival in the Valley charity event https://weibo.com/u/6964172798?ssl_rnd=1623080967.2077 or follow Kindforce on Instagram @kindforce.
Media Contact
Company Name: Kindforce
Contact Person: Yue Zhao
Email: Send Email
Phone: 6469230698
Country: China
Website: https://weibo.com/u/6964172798?ssl_rnd=1623080967.2077