Non-profit organization JAAS Foundation launches the gifted program and seeks partnership and funding to pay for tuition fees, procure stationery supplies, and help talented kids in Uganda remain in school
Woodinville, WA – JAAS Foundation, a non-profit committed to providing educational opportunities for underserved communities, announced its new project, JAAS Gifted & Talented Sponsorship Program. The purpose of the program is to identify talented children in Ugandan schools and provide them with funding to resume or start school.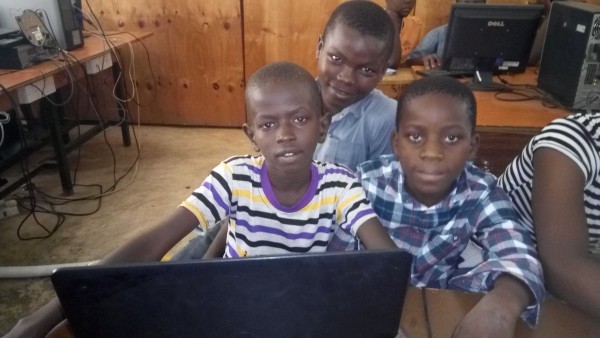 The foundation is starting the campaign with two schools Alpha & Omega School and Shammah High School. When things go well, they hope to include other schools so that more gifted kids will benefit.
"We are a small local non-profit whom grew out of our design to help kids around the world to get an education," said Aleksey Sinyagin, founder and CEO of JAAS Foundation." "Our new gifted program was created to target the most talented among the children and provide support for them, so they don't get sent back home for lack of funding. We invite everyone to support us by donating to the program so the students who benefit can focus more on their academics, and their success will inspire others to perform better and have hope for a better future."
This will help uplift the students future, it will benefit their siblings, family and the whole community where they stay and live. This will help the students gain employment and hence they will be able to support their families and their communities." Said Ms. Scovia Nalusiba, Deputy Head Teacher – Alpha & Omega Junior School, Kampala
Donations for the JAAS Gifted & Talented Sponsorship Program can be one-time or monthly, from $45 to $1,665, or a custom amount. Donors will have the chance to support a child with their funds for a term or a year, and funds will go for tuition fees, boarding fees, science equipment, and purchase of school supplies and books.
"Thank You JAAS Foundation for extending help to these children. These children can now go to school to pursue their passion of computer science without having to worry about financial constraints and limitations from their backgrounds. Thank You and may you be truly blessed!"
Mr. John Bamuteze, Director of Studies – Alpha & Omega Junior School, Kampala.
"This is truly a privilege that has been given to these underprivileged children. It is a gift in that when the students felt their hopes getting slim, you gave them an opportunity of a lifetime to attain an education and a future. Thank you for shining a light upon their future!"
Mrs. Victoria Kimanje, Accountant/Bursar – Alpha & Omega Junior School, Kampala.
"On behalf of the Shammah High School family, I would like to extend my sincere thanks to you for the support in the form of sponsorship offered to the students. We are grateful and so will be the students. You have given hope of a brighter future to these students. You have brought back the light of education in their lives. The scholarship will not only benefit the students, it will benefit their families and community."
Mr. Ikoba Geofrey, Head Teacher – Shammah High School, Luweero.
"Am so grateful to you for the academic scholarship granted to the students in my school. You have not only brought a better and brighter future in the lives of these children, but you have also indirectly touched their families and communities. I strongly believe that the sponsored students will become mighty professionals in different lines of work that will greatly serve their lives, families, communities and the country at large. The fact that the scholarship was competitive and only qualified for by high academic achievers, will cause other students in the school to work harder. Thank you very much."
Ms. Namayanja Margaret, Deputy Head Teacher – Shammah High School, Luweero.
"Am really grateful to you for the academic scholarship given to learners in my school. The scholarship will not only cause a positive impact to the lives of the learners, but also to the community and country at large. You have sown a seed that will forever flourish and continue to impact the lives of many through the benefiting students. The scholarship will also promote improved academic performance of Shammah High School in the classroom, district and country level. May the almighty God bless you abundantly!"
Mrs. Nakasirye Rebecca, Head of Teachers and Students Social Welfare – Shammah High School, Luweero
Mr. Geoffrey Omongin, Head Teacher – Alpha & Omega Junior School, Kampala had this to say, "I am grateful to JAAS Foundation for the bursary opportunity to our students at Alpha & Omega Junior School.
All the students whose names were submitted for the bursary are orphaned, from poor families, and have difficulties when it comes to tuition yet they are academically gifted;
a) With the bursary scheme, these children will have more time to settle, concentrate on their studies and hence increase in their attainment in academic performance.
b) They will realize or achieve their life vision as they grow and pursue their further studies."
In addition, they will use part of the funds to purchase COVID-19 sanitation materials for the students, teachers, and school staff. Schools that benefit from the scholarship program will provide term reports in videos, images, and stories to showcase the donation's impact on the beneficiaries.
Funding education for talented kids in underserved communities has so many benefits. First, it helps the kids avoid missing school, thereby reducing poverty and promoting community growth, literacy, and enlightenment. Second, some kids will grow up to become teachers, community leaders who will help other children in need. Third, gifted kids will focus more on their education and schoolwork, providing them with a solid foundation for higher education.
To become a donor for JAAS Gifted & Talented Sponsorship Program, please visit https://jaasfoundation.org/gifted-talented-sponsorship/.
For more information, please visit https://jaasfoundation.org/.
About JAAS Foundation
JAAS Foundation is a non-profit organization providing education and literacy for underserved communities worldwide. With the support of donors and partners, they achieve core values of preserving cultures, making people a priority, and delivering resources to those who need them.
Media Contact
Company Name: JAAS Foundation
Contact Person: Aleksey Sinyagin
Email: Send Email
Phone: (425) 292-7886
Address:P.O. Box 1962
City: Woodinville
State: WA 98072
Country: United States
Website: https://jaasfoundation.org/