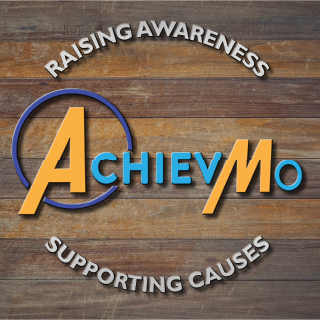 Innovative e-commerce platform for NPO merchandising, AchievMo, announces their partnership with All Wheels Up, Inc a nonprofit working with the airline carriers and aircraft manufacturers to make airplanes wheelchair accessible for millions of disabled people.
AchievMo has been licensed by All Wheels Up, Inc to sell their merchandise, as the organization continues in their pursuit of helping non-profits raise funds and awareness for their cause. AchievMo is known for utilizing multi-channel e-commerce solutions to connect charities and non-profit organizations with their supporters by selling licensed fundraising merchandise on their platform.
"We are extremely excited to partner with All Wheels Up and support their mission as it directly impacts millions of individuals who utilize wheelchairs and have desires to travel easily without damage to their equipment and to eliminate the difficulties with transferring into airline seats that cannot support us." – AchievMo.

The successful partnership between All Wheels Up, Inc and AchievMo further substantiates how the platform continually grows with its unique and innovative approach. AchievMo currently features a wide range of custom-designed merchandise to help All Wheels Up, Inc raise funds to continue working with the airline carriers and aircraft manufacturers to make airplanes wheelchair accessible for the millions of people who depend on them for mobility and safe seating.
For more information about the AchievMo – All Wheels Up, Inc relationship and how to join the AchievMo Non-Profit Merchandise Program click here: https://achievmo.com/v-commerce.
About All Wheels Up, Inc
All Wheels Up was created in 2011 when the founding member Michele Erwin was trying to arrange a trip to Disney World with her son Greyson who has SMA. After experiencing the difficulties of traveling with a Power Wheelchair, she knew something needed to be done and embarked on the journey of getting wheelchairs Accessible for commercial flights.
Being able to fly on Airplanes from the safety of your Wheelchair is something the disability community has wanted for years. Air Travel currently is a nightmare for people and many do not even fly because of bad experiences; Wheelchairs get damaged constantly and even sent to the wrong airport and Airlines spend millions every year repairing them.
Our solution (watch video) is for those who use electric wheelchairs, as well as properly modified Manual Wheelchairs, to independently maneuver themselves onto the plane with dignity and safety.
There are currently over 4 million wheelchair users in the USA and growing according to the latest census and Adults with Disabilities spend $17 billion on travel annually. There are another 4 million in the EU and millions more in the developing world.
All Wheels Up currently is the only organization in the world Crash Testing Wheelchair Tie Downs and Wheelchairs for Commercial Flight.
Please consider signing our Petition asking the FAA to provided designated Wheelchair Accessible Spaces on every Commercial Aircraft.
About AchievMo

As an emerging leader, AchievMo is changing the way charities and non-profit organizations connect with their supporters to purchase licensed fundraising merchandise by utilizing an innovative, technology-driven approach.
AchievMo utilizes multi-channel e-commerce solutions such as web, mobile, social media, email, and more. This allows the company to deliver consistent results, maximize fundraising and distribute successful on-demand merchandise supporting any cause.
By deploying a vertical engineering system designed specifically for an on-demand economy, AchievMo has successfully integrated an agile production methodology into the industry. This leads to better service, real-time growth, and ease of expandability while delivering consistent innovative custom-crafted merchandise.
Find out more concerning All Wheels Up, Inc merchandise on AchievMo by visiting https://achievmo.com/product-category/all-wheels-up
To learn more about All Wheels Up, Inc, visit their website at https://www.allwheelsup.org/
For more information on how AchievMo can help your non-profit visit our Merchandise Program details found here: https://achievmo.com/v-commerce
Media Contact
Company Name: AchievMo
Contact Person: Media Relations
Email: Send Email
Phone: 352-988-5786
Address:Scenic Vista Dr
City: Clermont
State: FL
Country: United States
Website: www.AchievMo.com