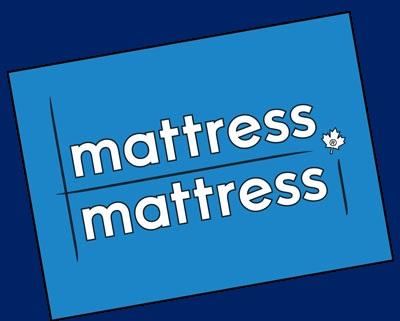 Canadian Mattress Store, Mattress Mattress® now accepts top cryptocurrencies as a method of payment in exchange for their products.
As the world continues to gear towards the adoption of digital currencies as a standard means of payment, Mattress Mattress® is pleased to announce that we are now accepting Crypto Currency as a form of payment for all online purchases. Customers will be able to pay with their choice of Bitcoin or Ethereum at the time of purchase, whether it be a new mattress, adjustable bed, or sleep accessories.
Eric Buchfink, the Founder of Mattress Mattress said: "We're excited about this new venture into Crypto Currency as payment for our products."
"People of all ages are investing, earning, and buying goods and services with Crypto Currencies, so it an easy decision. We believe Crypto Currencies are revolutionary. Smart contracts and distributed blockchain technology make transactions faster, easier, and more secure," said Matt Fecho, Director of Alberta Operations.
Accepting new digital currencies is a huge milestone in the mattress industry, and follows other market leaders like Microsoft, Overstock, and Starbucks.
Mattress Mattress® hopes providing customers the flexibility to use cryptocurrencies will help customers save on transaction costs associated with traditional banking methods such as credit cards or PayPal.
Mattress Mattress operates 17 retail mattress stores across Canada. For a mattress in Calgary or a mattress in Edmonton, consider Mattress Mattress.
Media Contact
Company Name: Mattress Mattress
Contact Person: Lori Fecho
Email: Send Email
Phone: (403) 540-2451
City: Red Deer
State: Alberta
Country: Canada
Website: https://mattressmattress.com/