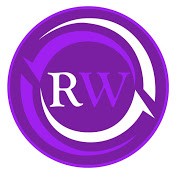 Fitness brand, Ring of Wellness has announced the launch of their fitness app by the end of August to mid-September. The app will be a one stop health and wellness app which would aid users in strength and immune system building. To mark the launch of the app, Ring of Wellness is giving out prizes to people who sign up on their website. These prizes include weight vest, gloves, supplements, work out mat, sweat towels and a 12-month free subscription.
As a brand, their story starts with a tale of survival after a close friend was diagnosed with first-stage cancer. Fortunately, it was caught early. His doctor, with whom he had a good relationship with told him to first clean up his diet, cut down fast food and soda, eat more fruits & vegetables, drink more water, and do more exercise. The most important he was told, however, was to have a positive outlook. This contributed immensely to his recovery whilst being adamant that simply changing his lifestyle and diet would improve his condition.
Naturally, his friends and family were worried and unsure whether avoiding medical treatment was the best choice. However, after a year of eating healthy and maintaining a steady fitness routine, he was back to healthy, and cancer-free. He said his diet change, exercise, and having a positive outlook were key to his recovery. This situation, like for many other people, began to make them question their own health habits. They began to have questions like, ''Are we all really doing enough to keep our health in check and protect ourselves from these threatening conditions?''
After much research, CEO, John Fardaye and his team came up with a one-purpose solution to all health needs. Born out of the need for a method to tackle the ongoing health issues happening worldwide, the Ring Of Wellness specialist app is designed by a group of health-savvy users. As a one-stop app for all health needs, the app is a money saver as it prevents users from paying subscriptions to individual apps. The app contains hundreds of easy healthy dishes, nutritional information as well as tactics to stay fit. It is built with a tracker technology with the ability to track your eating habits and determine the best strategies for intermittent fasting too.
With the private member section, users can connect with an array of qualified health specialists for professional advice. As a brand that puts user experience at the forefront of their solution creation, the app contains free music streaming feature also with millions of songs for workout sessions.
For more information about the app launch, please visit, www.ringofwellness.com.
Media Contact
Company Name: Purpletiltgames
Contact Person: John Faradaye
Email: Send Email
Address:45 Homerton Row
City: London E95PU
Country: United Kingdom
Website: http://www.ringofwellness.com