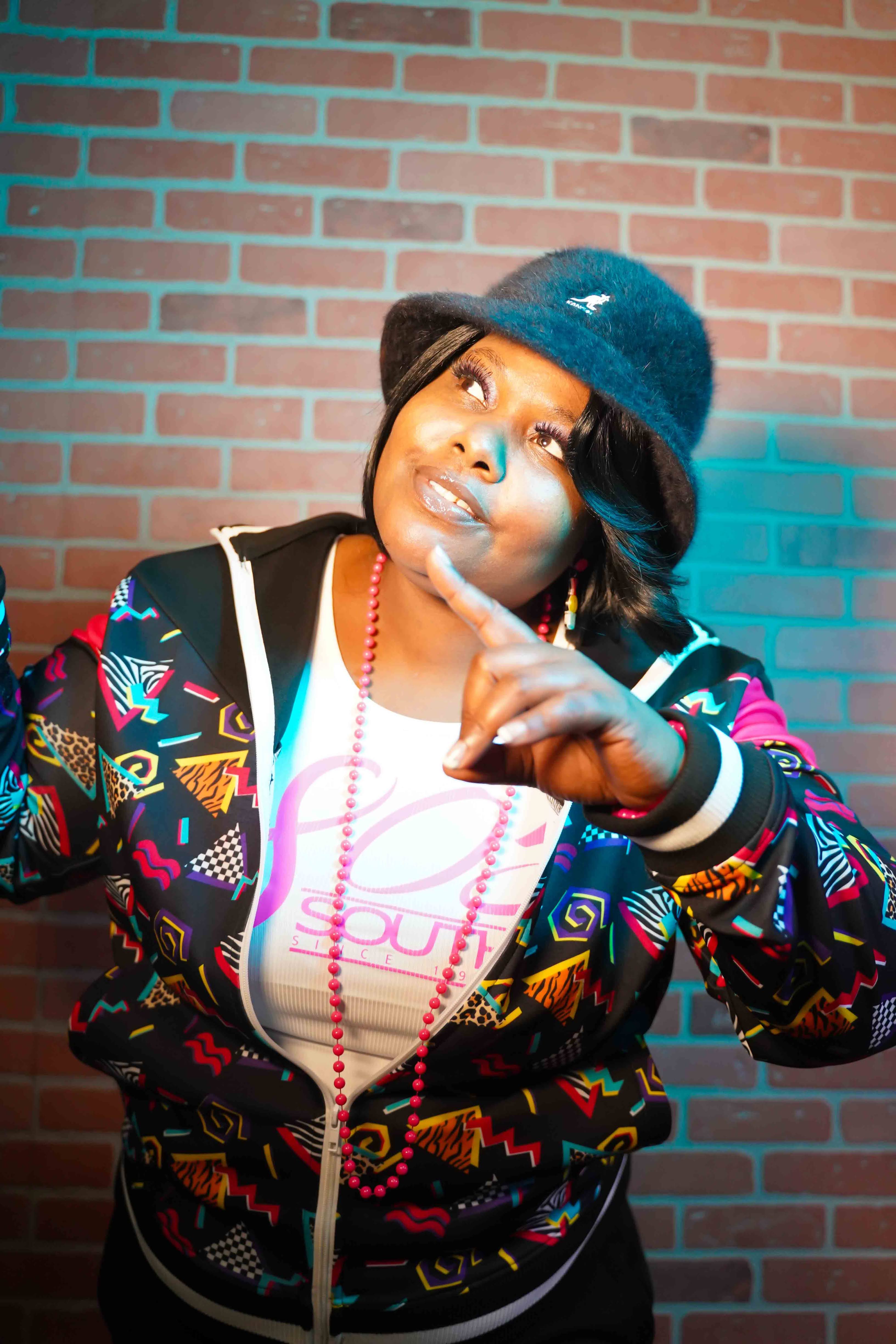 Award-winning lyricist, Eturnul, celebrates Mr. Big Stuff's 50th Anniversary WithCaraljo Music as she drops a new single titled "The Messenger"
"The Messenger" is the latest project from Eturnul, released in celebration of Mr. Big Stuff's 50th Anniversary with Caraljo Music. The young, vibrant lyricist featured Angelique Jonelle and Dj Mac Cummings on the single, with the trio combining to celebrate one of the biggest hits in the history of American music as created by the legendary Jean Knight. The single is produced by Steve D. White (Steve OG) and Steve L. White (Steve Vicious).
The music and entertainment industry has evolved over the years, thanks to the emergence of several talented acts creating tunes to bless the ears of millions of listeners worldwide. While the industry has continued to grow, the contributions of early days' singers and record labels cannot be brushed aside. One of such pioneers is the Mr. Big Stuff crooner, Jean Knight. Her popular Mr. Big Stuff single undoubtedly set the trend for upcoming acts that re-created the hit and made it even more popular. In celebration of the Grammy-nominated single and its relevance after 50 years of its release, Eturnul has collaborated with other talented artists to release "The Messenger."
"Mr. Big Stuff" was originally recorded in 1970 at Malaco Studio in Jackson, Mississippi and was eventually released by Stax Records in 1971 on Knight's debut album of the same title. The song became a huge crossover hit, spending five weeks at No. 1 on the Billboard Soul Singles chart and peaking at No. 2 on the Billboard Hot 100 Singles chart. Billboard ranked it as the No. 18 song for 1971 and it went double platinum and became the No. 1 Soul Single of the year. The song has remained relevant decades after its release, featuring in the 2007 mini-series The Bronx Is Burning and sampled by R&B and soul artist John Legend, for the lead single "Who Do We Think We Are."
Eturnul w 805 South is celebrating Mr. Big Stuff's 50th Anniversary With Caraljo Music as she releases the hot new single "The Messenger." She treats her fans and lovers of good music to her lyrical prowess and amazing vocals, features that have endeared her to millions of people in different parts of the world.
The multifaceted entertainer and entrepreneur has already started to garner reviews for the song, which has continued to do well, amassing massive streams across different digital platforms. "The Messenger" is distributed by TB Production and The Orchard/Sony Music.
For more information about "The Messenger" and other works from Eturnul, visit – www.we805south.com/ImEturnul. She is also available across several social media platforms, including Instagram, YouTube, and Facebook.
Media Contact
Company Name: 805 South
Contact Person: Latesha Nicole (CEO)
Email: Send Email
Country: United States
Website: http://www.we805south.com/ImEturnul