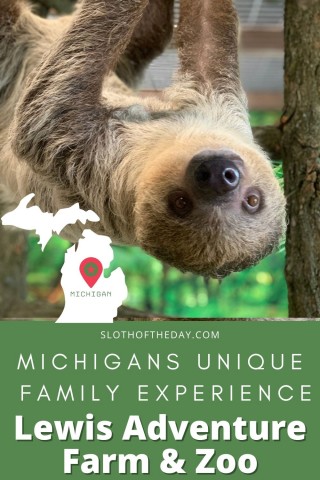 Lewis Adventure Farm & Zoo is your go-to place in Michigan for Sloth Watching
Lewis Adventure Farm & Zoo is much more than your regular apple growing, sheep — rearing farmhouse, or even a petting zoo. It's a place to experience the best of country life in the most exciting way possible. It's a place for the young and the young-at-heart to have an adventurous day among animals, enjoy farm attractions, and make memories for a lifetime. It's educational, it's fun, and it's for everyone! While you are at it, you can also see a sloth in Michigan, even hold one!
Opened for the public in 2004, Lewis Adventure Farm & Zoo is a fifth-generation farm built in 1970. Initially, it was like any other West Michigan farm market selling cherries and other fruits from its orchards. For the past seventeen years, however, Lewis Adventure Farm has been a top spot in the region for all animal lovers, farm-life enthusiasts, and adventurers looking for a unique and fulfilling experience which a farm or a zoo can offer. This place is a must-visit with approximately 100 animals, 46 farm attractions, and an irresistibly raw country vibe!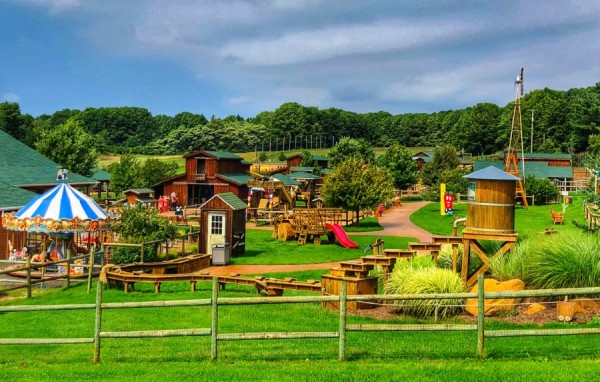 To hold a sloth in Michigan, you don't have to go hiking into a sloth territory. There are some sloths at the Lewis Adventure Farm and Zoo. You can touch, feed, or play with these adorably lazy creatures. You can also take fun photographs with them, even a sloth selfie. Besides the fun, if you'd like to learn a little about them, the zookeeper would tell you some very interesting facts about the laziest mammals on earth.
A Michigan sloth encounter is sure to be fun and exciting. You can watch and hold these animals while they simply laze about their lives. If you want to see a sloth in Michigan, the Lewis Adventure Farm & Zoo is where you should go. There's so much to do at the farm; you'd want to go again. At least, for a sloth selfie, if nothing else!
Media Contact
Company Name: Sloth of The Day
Contact Person: Media Relations
Email: Send Email
Country: United States
Website: https://slothoftheday.com