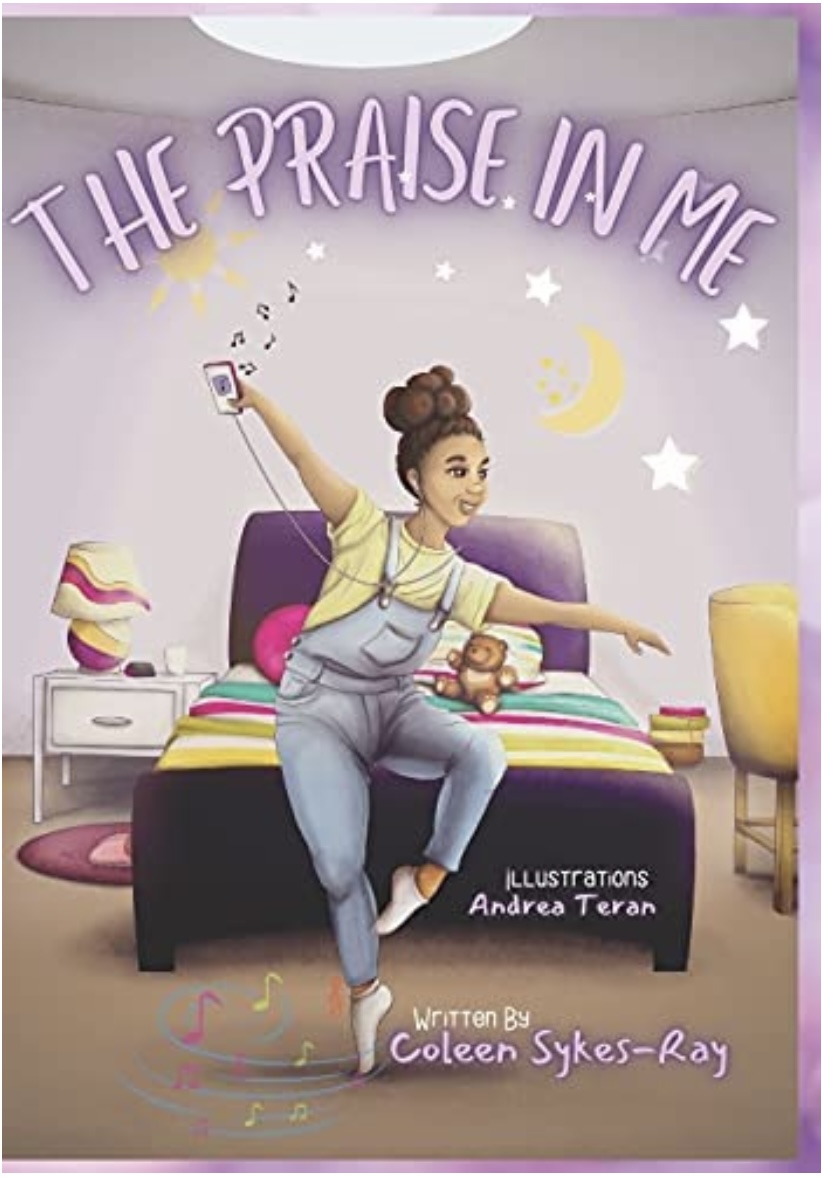 The author of "My Melanin is Magical", "Daddy's Beard" and "Momma Taught me to Pray" Coleen Sykes-Ray, pens her latest book, "The Praise in Me". Coleen's love for writing combined with her desire to reach out to children, is the motivation behind this book. Another major success, "The Praise in Me" is a well-written tale that brings out a much deeper message in a loving and simple way. The book hit the shelves on 27th May 2017.
"Coleen felt empowered to start her ministry and began writing children's books in response to her calling to express her gift of healing to reach into the lives of others. She believes deeply in an individual's power to overcome any obstacle in their life, and her passion is to inspire this belief in others in order to empower them," says a spokesperson for "The Praise in Me".
"The Praise in Me" tells the story of Roxanne, an extraordinary young lady. Roxanne is a hardworking and determined girl who always makes it to the top of her class. Being a 12-year-old kid in a big world is not as bad as it seems. But trouble comes when Kimmy and her gang begin picking on Roxanne.
Roxanne soon realizes that she can overcome this obstacle. She begins immersing herself in dancing and worship that automatically make it easier to ignore the mean girls. On one occasion, Roxanne finds herself soaring through her praise and entering a realm far from the earth and up in the heavens. The writer takes the reader on a journey filled with adventure alongside Roxanne as she faces life with praise and dancing.
"Dancing inspires me, and knowing that my worship inspires others,makes me feel good. I am thankful to God for everything he has done for my family and me. I show my gratitude by dancing just for him. I love how Roxanne ministers through dance! "The Praise in Me" is now one of my favorite books to read", says Zakiyah Green in the foreword for The Praise in Me.
Coleen Sykes-Ray was born in 1980 and raised in Stockton, CA. She is the Founder and Executive Director of the Bags of Hope Stockton Foundation. Today, Coleen is a multi-faceted leader, helping faith-based organizations establish health ministries, working as a Program Manager for another non-profit, and running her own small business in her community, Coleen's Cupcakery.
In the past few years, Coleen has written and published 4 children's books, 7 journals, two books, and three adult coloring books. She has been married for twenty-two years and is a mother to three wonderful kids.

For more information, please visit: https://www.amazon.com/Praise-Me-Coleen-Sykes-Ray/dp/B0962N59QN/
Media Contact
Company Name: Coleen Ray Books
Contact Person: Coleen Sykes-Ray
Email: Send Email
Country: United States
Website: http://www.coleenray.com/