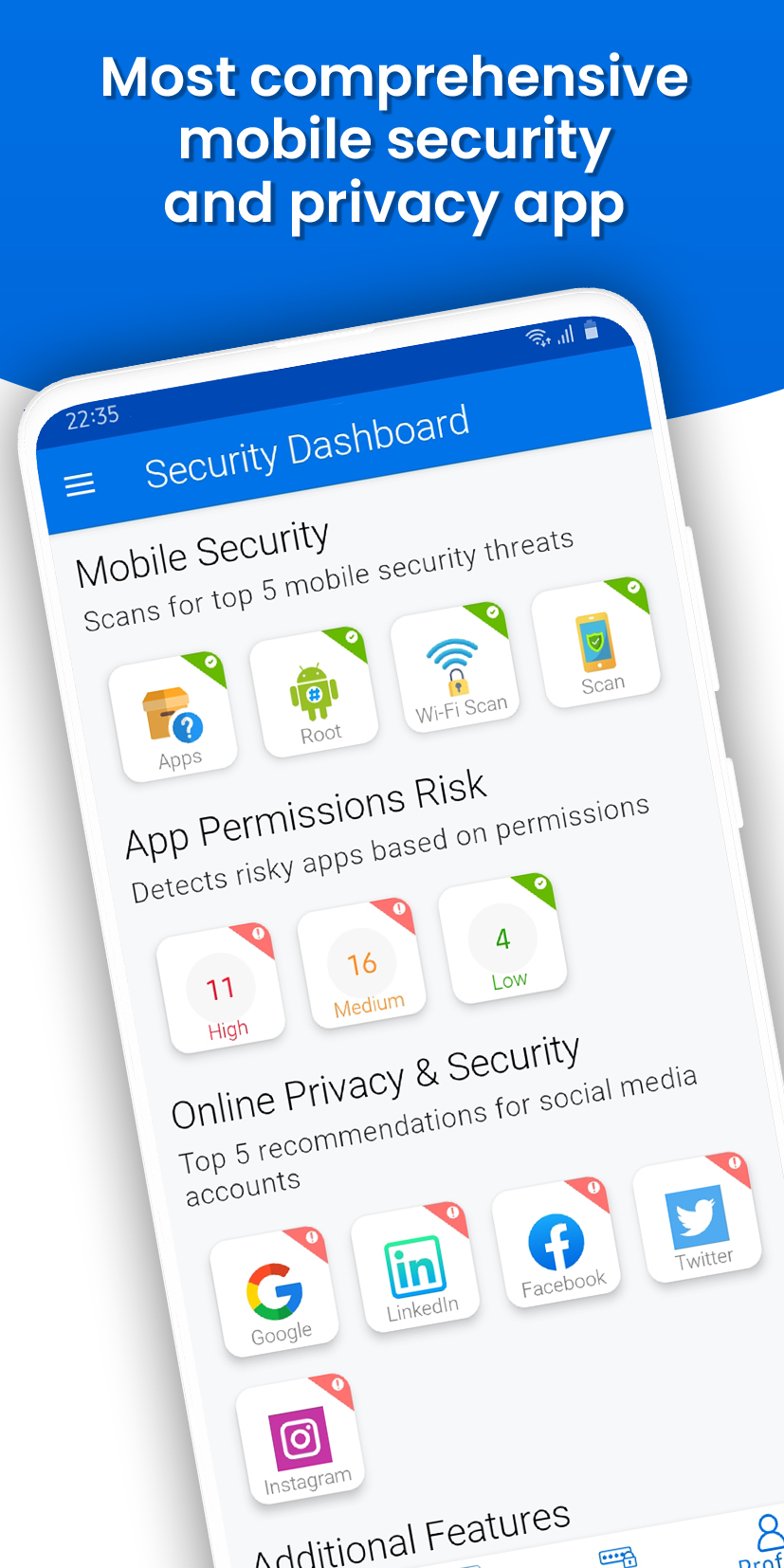 The Coronavirus pandemic has forced many to embrace a digital way of life like never before. More people are now using their smartphones for making online purchases, entertainment and staying in touch with friends and loved ones. This has given an opportunity for cybercriminals to take advantage of unsuspecting customers.
Cybersecurity start-up InfoSecyour Technologies Pvt.ltd is launching its Mobile security and online privacy app for android users. The app comes with 10 power-packed features such as root checker, app permissions risk, offline password manager, camera and microphone monitor, online privacy for social media accounts and many more.
The developer says "Apps pose a major risk to our data security as they might steal our information without our consent and this often goes undetected as apps installed by the user are trusted by the Operating system. To make matters worse, some apps root our mobile phones to install backdoors that allow hackers to access our phones remotely". The InfoSecyour app detects risk based on app permissions and the source from where the apps were installed to alert the user to a potentially malicious app. It also notifies the user if any backdoors were installed on the mobile phone using its root checker feature. The camera and microphone monitoring feature add an extra layer of protection by notifying the user every time an app accesses the camera or microphone.
InfoSecyour Mobile Security & Online privacy app also has a very useful data privacy feature that guides users on how to manage their privacy settings for Facebook, Twitter, Instagram, LinkedIn and Google accounts without going through the hassle of browsing hundreds of confusing privacy settings options on each of these platforms.
InfoSecyour always puts its customer's privacy first, the app does not collect or store any of the user's Personally Identifiable data (PII) on its servers or on any third-party servers. The app is said to be cost-effective in comparison to its contemporaries and is totally ad-free. It is simple and easy to use while also serving its purpose of comprehensive data security. "Simplification is at the core of our product – it's all about making it extremely easy for users to find, understand, and fix their security gaps".
Download the app on Google Play Store using the link below:
https://play.google.com/store/apps/details?id=com.infosecyour.security
For more information on InfoSecyour, visit their site below.
Media Contact
Company Name: Infosecyour Technologies Private Limited
Contact Person: Dharma
Email: Send Email
City: Hyderabad
State: Telangana
Country: India
Website: http://www.infosecyour.com/