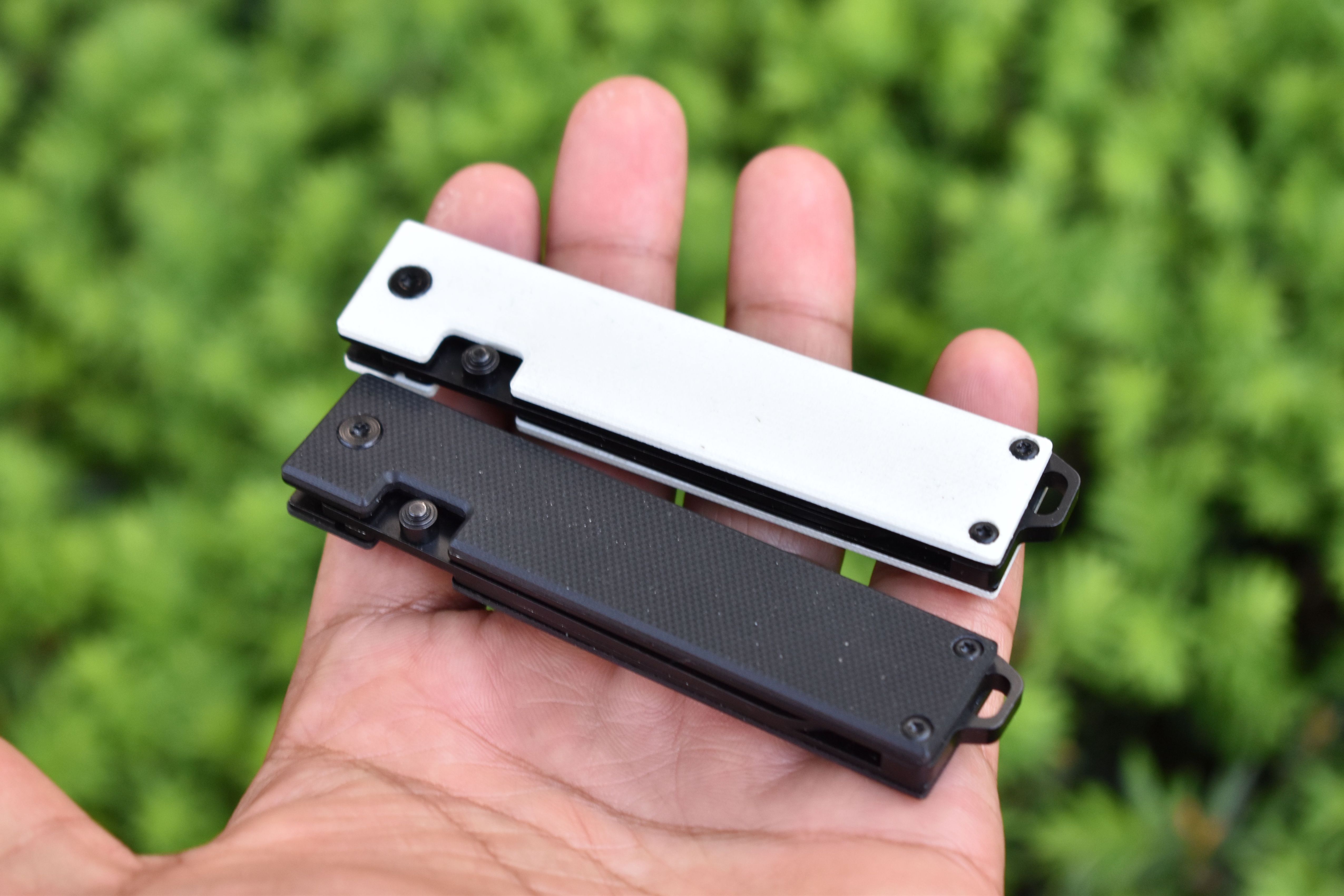 June 28, 2021 – Peak Spec brings to the market Paramount, an innovative sleek multi-purpose pocket knife. Paramount spots a clean aesthetic look. The foldable pocket knife has a unique design made of quality metal and a nifty construction unique to Peak Spec's products.
Peak Spec's Paramount folding knife is modern, slim and lightweight. It has a smooth finish with quality construction to fit every lifestyle. It can perform hardcore cutting tasks in the woods while also being an elegant addition to one's everyday ensemble, including business attire.
"Our knife has a minimalistic design with maximum functionality and a clean aesthetic look that will never go out of style. Elegance with functionality is what Paramount is all about. We've designed this pocket knife to be durable by simplifying the design and utilizing high-grade material and components that seamlessly integrate", says a spokesperson for Peak Spec.
Constructed with a design to impress and stand out from the ordinary, the Paramount folding pocket knife is packed with artistic and functionally curated mechanisms. Forged from superior quality D2 steel, the knife has a sharp blade and a lightweight G10 composite handle. It is a perfect companion to take along on any hardcore cutting-edge tasks.
"We selected the D2 Steel for its excellent edge retention and superior corrosion and wear resistance. The G10 material provides superior rigidity and strength without adding excessive weight or thickness, making an ideal everyday material for your everyday use", say the creators of the Paramount knife.
The architects of the Paramount knife decided to focus on the core function, therefore the exterior has minimal materials, hence avoiding unnecessary complexity. This has been done to retain a simplistic form and avoid excess ornamentation to aim for a pure form of elegance.
The knife had an added Ball Bearing to enhance smooth opening motion and secure blade closing. The thumb stud makes it super easy to open the blade. Paramount knife comes with pre-drilled holes, making it possible to carry the knife in different ways i.e., tip-up / tip-down carry. It also holds its own aesthetically. Users may attach the pocket knife to key rings or belt tracks when folded for safekeeping or simply "to look cool".
Peak Spec is a product design company based in Detroit, MI. The company is widely lauded for the quality and relevance of its products to the average person. Months ago, Peak Spec launched its first product on Kickstarter and raised over 17 times its funding goal. With this memory fresh in mind experts expect Paramount to receive massive support when it launches on Kickstarter tomorrow (June, 29, 2021).
Keep up with Paramount, Peak Spec's foldable pocket knife on Kickstarter: https://www.kickstarter.com/projects/peakspec/paramount-by-peak-spec-everyday-carry-pocket-knife.
Media Contact
Company Name: Peak Spec
Contact Person: Soju Abraham
Email: Send Email
City: Detroit
State: MI
Country: United States
Website: https://www.kickstarter.com/projects/peakspec/paramount-by-peak-spec-everyday-carry-pocket-knife