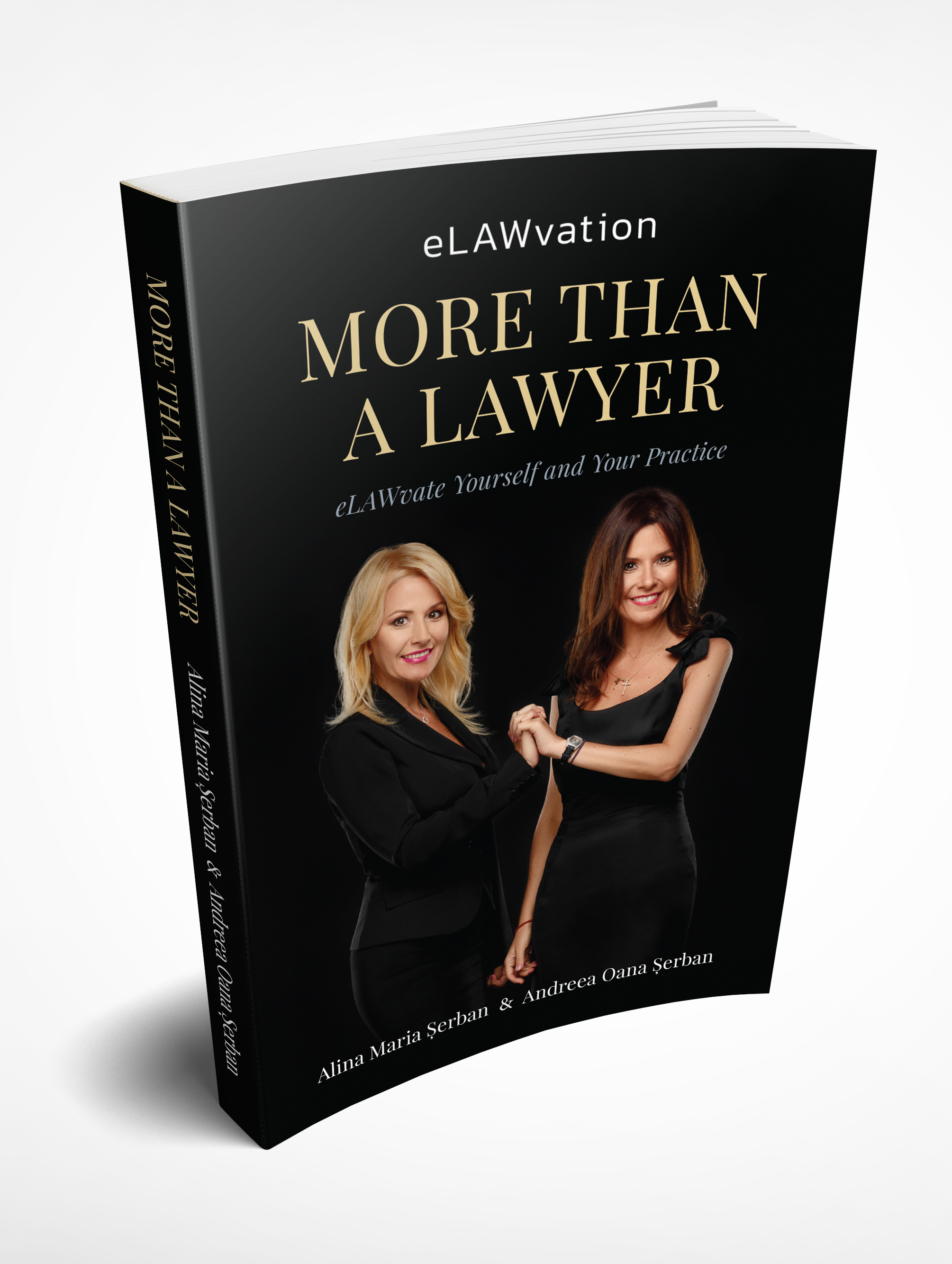 "In their new book, 'More Than a Lawyer', twin sisters Alina and Andreea Serban guide lawyers through elevating their lives and practices to achieve their full potential."
In their new book, 'More Than a Lawyer', twin sisters Alina and Andreea Serban guide lawyers through elevating their lives and practices to achieve their full potential.
Lawyers Alina and Andreea Serban, twin sisters and business partners, have teamed up in More Than a Lawyer to guide lawyers through the process of elevating their lives and practices to become Unique Lawyers. The book is designed for lawyers and professionals working with people to gain as much benefit as possible from both their personal and professional lives.
More Than a Lawyer documents the unique and special story the sisters share. Alina and Andreea Serban believe that being a lawyer is less about being an official employee and more about being a dedicated businessperson and an entrepreneur. They use these traits to counsel their readers to become a successful lawyer.
The authors share some of the professional secrets they have learned throughout their 20-year careers in the book.
"Our mission is to encourage colleagues to become aware that to become responsible for their clients, for diverse cases and situations, they have to become first responsible for the quality of their own life by having values such as happiness, success, health, and vitality as their guide," said the Serbans. "We also believe that a lawyer's career can be practiced in complete harmony with everyone's core. Therefore, we want to offer our colleagues a method that they can use to activate their full potential."
The Serbans observed that the public conscience holds a programmed conception about lawyers influenced by misconceptions and labels that distort the lawyer's image. Reinforcing this image is necessary, and it must be done with real transformations coming from lawyers on both a personal and professional level. It should be more about the lawyers themselves and less about marketing and PR strategies.
The two authors consider that every human being, and implicitly every lawyer, is unique and different.
"Understanding the importance of knowing ourselves and the importance of being open to improving ourselves both personally and professionally can improve our effectiveness as lawyers," the Serbans said.
The authors created a Unique Lawyer System that can be used and subsequently adapted by every lawyer. But what does it mean to be a Unique Lawyer? It means that even though you're a lawyer, you don't let yourself get carried away by your profession. Instead, you manifest constant interest in the relationship with yourself, your clients, your business, and the world.
The first chapter is about a meaningful practice, essentially guidelines coming from a new paradigm and a new mindset that has been already theorized in their previous book, Different and Unique. For the successful professional, the concept "Be Different" consists of assuming responsibility for every area of your life and applying personal development beyond the theoretical approach of the profession. "Be Different" addresses every person concerned more about the human factor that revolves around professional relationships and wants to create value through their actions.
The second chapter is called "Get Out of the Box" and opposes the lawyers' image, as society perceives, with a different approach to law practice. The authors believe that all lawyers who are unsatisfied with the status quo of their profession and the lawyer's public image should act differently to obtain different results. By reading the book, the readers will learn concrete methods and details to do so.
The third chapter is based on one strong revolutionary idea for the new different lawyer model: efficient communication. After a short but comprehensive presentation of communication theory, the authors return to Cicero's familiar rhetoric. Neither verbal nor nonverbal communication is ignored. The interested readers will receive, as a bonus, a subchapter about negotiation skills.
The fourth chapter may be surprising in a classic law book, because it addresses aspects of a healthy lifestyle for a successful lawyer. To succeed in every profession also means to maintain a satisfactory state of physical and mental health. The spiritual side isn't neglected, either. A subchapter describes the influence that stress has on a lawyer's life. In the following pages, the readers can discover efficient advice about methods to combat stress in their professional lives.
The conclusions come to reunite the practical aspects of a successful lawyer. The twin authors suggest solutions in their book, More Than A Lawyer, and their program, Unique Lawyer System, available for everyone interested. Their core dream is to create an international community of eLAWvated Lawyers who want to evolve as human beings and make a difference in their profession.
"Andreea and Alina, although identical twins are very different from each other. They want to make a difference," said attorney C. Keila Nakasaka. "Their book has wide implications, not just limited to the legal industry. It is a thought-provoking book. It focuses on being human. It emphasizes relationships. I think that all lawyers should read More Than A Lawyer."
Attorney Jeffrey Aaron Cohen said, "The Unique Lawyer System provides valuable insight into the private practice of law. More Than A Lawyer is a must-read book for both the seasoned practitioner and the interested layperson who may find him or herself entering the field. I highly recommend this book!"
Lawyers Alina and Andreea Serban founded Serban & Serban Law Firm & Consulting and are members of the Bucharest and Milan Bar Associations. Both hold degrees in Psychology with a formation in Integrative Psychotherapy. Their first book, Unique and Different, published in 2013, synthesized their experiences in personal development. Their book More Than a Lawyer is currently available on Amazon. The duo hopes to create an international community of eLAWvated Lawyers who want to evolve as human beings and make a difference in their profession.
For more information, please visit https://elawvation.com/.
Media Contact
Company Name: Beyond Publishing
Contact Person: Michael Butler
Email: Send Email
Phone: 918.955.3227
Country: United States
Website: www.beyondpublishing.net