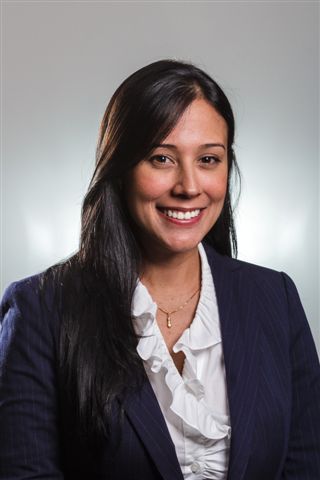 eCommerce marketplace and business development expert, Valeria Garcia, continues to expand her reach as she seeks to help small and medium-sized businesses recover from the effect of Covid-19
Valeria Garcia has undoubtedly shown her prowess as a business development expert, working with major companies in the United States, especially in the consumer goods industry for more than one decade. The likes of SC Johnson, Kellogg's, Coca Cola, and Sambazon have enjoyed her expertise over the years and she is set to take her wealth of knowledge and experience to relatively smaller businesses, with the goal of helping them recover from the pangs of the Covid-19 pandemic. In a related development, she has been a part of different associations, involving herself as part of the Leadership Committee with 50/50 Women on Boards and America Marketing Association – San Diego Chapter, and a host of others.
The business environment has evolved over the years, with the emergence of several digital solutions helping businesses to reach their target audience more effectively. The Covid-19 pandemic has undoubtedly disrupted normalcy across different industries, requiring businesses to adjust their modus operandi to meet the realities. While things are beginning to return to some form of normalcy, thousands of businesses in the United States and other parts of the world are yet to wiggle out of the effects of the crisis and strategize ways of coping with the post-Covid era. However, Valeria Garcia is looking to help such businesses as she shares her expertise as part of her contribution to growing the US economy.
Prior to joining Hyperikon, a LED Lighting company based in San Diego, CA, where she works as a Global Strategy and Business Development Manager, Valeria worked with several multinational organizations, with a track record of increasing revenue, enhancing productivity, and ensuring business success on a national and international level.
The trilingual eCommerce business development and marketing expert has honed her skills over the years, revolutionizing current product offerings and testing new market approaches, ultimately helping to develop brands in global marketplaces and online retailers, including Amazon, Walmart, Etsy, Home Depot, Wayfair, and Mercado Libre Cross Border Trade.
Valeria has had a successful contribution leading the US market and the global expansion to the rest of North America, Europe and Latin America. Over the years, she has built an international team to develop from scratch digital channel platforms such as Amazon, resulting in new revenue streams and ranking Hyperikon as #1 top seller in many countries in record time. She has also continued to enhance the company's presence in the US market through a host of major wholesale retailers, including Homedepot.com, Lowes.com, eBay.com, and Wayfair.com, as well as other online marketplaces such as Walmart, Google and Facebook. She is also responsible for developing and implementing strategies across the platforms and identifying areas of opportunity by monitoring market and industry trends.
Valeria Garcia has been described as an asset in the ecommerce marketing world and Hyperikon looks to be making good use of their prized possession.
Media Contact
Company Name: Hyperikon
Contact Person: Valeria Garcia
Email: Send Email
Country: United States
Website: https://www.linkedin.com/in/valeria-garcia-bb802352/