Crecolto, a company that runs a global NFT platform "MyOwnItem (MOI)", holds a MOI NFT contest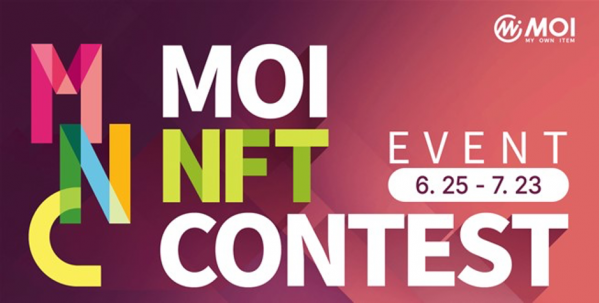 MOI is a digital asset business platform utilizing an NFT technology which is, now the hottest issue throughout the year. MOI emphasizes the synergy between an offline world and a meta-verse which is also known as augmented reality (AR) by capitalizing on digital arts, physical arts, video, music, brands, and personal items of every individual.
Not only professional artists but also amateurs and every individual who is interested in NFT can join the contest. The fact that art created by artificial intelligence (AI) is able to join the contest gains the attention of the world.
The contestants will be evaluated by curators and vote fairly. The winners will be awarded a $10,000 worth prize and the art will be included in the special exhibition of the platform. The users who voted for the arts in this contest will be rewarded with an airdrop of MOI tokens to raise their participation.
Submission of the art and participation in the event will be available on (https://www.myownitem.com) by anyone with the free-style theme and any form of arts such as digital arts, illustration, video, etc.
The CEO Lee, Seung Pyo of the Crecolto quoted "May this NFT digital art contest be a great opportunity and a gateway for professional artists and amateur artists who dream to be next Beeple."
Media Contact
Company Name: Crecolto Co., Ltd
Contact Person: Seung Pyo Lee
Email: Send Email
City: Seoul
Country: South Korea
Website: www.myownitem.com