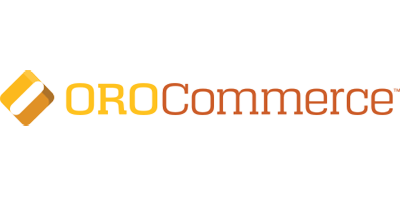 B2B buyers want digital tools supported by human sales reps, industry webinar reveals
Customer experience is emerging as a top driver of growth and brand differentiation for B2B eCommerce merchants in the post-pandemic world, industry experts from eCommerce pioneer Oro conclude in a newly released webinar featuring global research and advisory leader Forrester. Enterprise buyers are increasingly expecting B2C-grade experiences across all stages of the purchasing journey, creating both challenges and opportunities for B2B brands.
Delivering compelling B2B eCommerce experiences does not mean doing away with sales reps, guest speaker, Forrester senior analyst Joe Cicman explains in the webinar. In fact, according to the 2020 Forrester report, Winning The New B2B Buyer, self-service eCommerce accounted for only 18% of B2B sales in 2019, compared with 42% of sales that still required sales reps. Not all B2B products are ready for self-service buying, with B2B buying committees requiring assistance from knowledgeable, experienced sales reps to make the right choices as they purchase complex B2B products.
Empowering sales reps to excel at digital commerce requires certain key tools and platform features, adds Yoav Kutner, CEO and co-founder of Oro, Inc. Among the core features that sales reps need: online quoting and order negotiation, leads and opportunity management, and an integrated CRM that provides a complete overview of all marketing, sales, and customer support engagements.
The "Sales Enablement in Digital Commerce" webinar is available on-demand until August 18, 2021.
RFP template to evaluate B2B eCommerce vendors
The most essential questions to ask a B2B eCommerce vendor will rapidly answer what best fits a business' requirements both at present and in the future. This RFP template, offered as a downloadable Excel spreadsheet, allows questions to be added and deleted as needed.
After compiling the RFP template, potential vendors may review it and share how they propose to meet specific requirements. After receiving all proposals proceed to the negotiation phase, or continue narrowing down potential vendors with more detailed questions.
About Oro, Inc.:
The groundbreaking flexibility coupled with a robust set of B2B features available out of the box, ensures the OroCommerce B2B platform is specifically designed for manufacturers, distributors, wholesalers, and multi-channel brands.
This integrated technology solution provides a diverse range of B2B features and capabilities including:
Personalization
Localization
Built-in multi-channel CRM
Powerful workflows
A pricing engine
Oro, Inc. was launched in 2012 by former Magento co-founders including Yoav Kutner, Chief Executive Officer, who was recently named a 2021 Supply & Demand Chain Executive Pros to Know recipient.
The Oro team remotely delivers innovative solutions for dynamic companies embarking on a digital transformation. OroCommerce was recognized as a strong player in the eCommerce vendors' market by all major analyst firms including IDC, Gartner, and Frost & Sullivan.
Media Contact
Company Name: Oro, Inc.
Contact Person: Anna Korolekh, Marketing Director
Email: Send Email
Phone: (323) 591-1514 or +3 805 0198 22 01
Address:8072 Melrose Ave.
City: Los Angeles
State: CA
Country: United States
Website: https://oroinc.com/b2b-ecommerce/