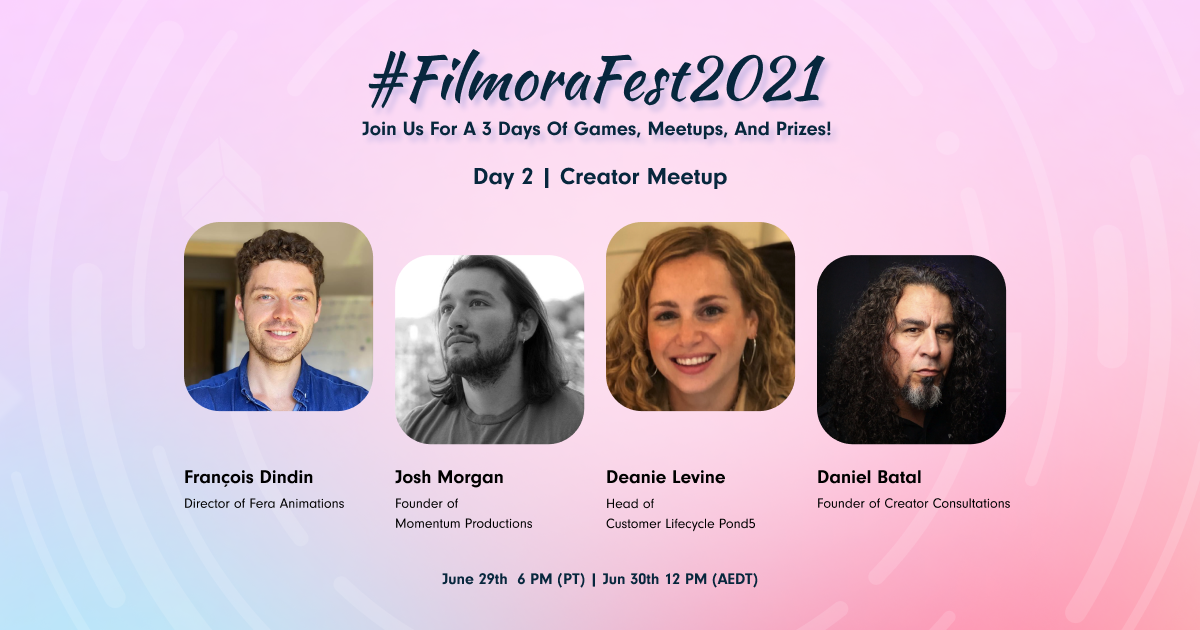 Global leading software company, Wondershare Technology, announces plans to host a Wondershare Filmora webinar to bring together video editing professionals from different parts of the world
Wondershare Technology has announced plans to host a Wondershare Filmora webinar that will hold on June 29th as part of the company's goal of triggering the creativity in millions of video content creators across the globe. The event, which is part of the filmorafest2021, will feature well-known guest speakers carefully selected from some of the biggest names in the world of video creation. The goal is to allow attendees to learn from the speakers and leverage their knowledge of cameras and the video editing software while also helping participants network and learn video editing to shape their stories.
The event will feature a plethora of activities designed to enhance the learning experience of all participants. Speakers at the event include Andy Yeh, Senior UX Researcher at Wondershare, François Dindin, Director of Fera Animations, who will be speaking on "How to create video content that will grow on YouTube," and Josh Morgan, Founder of Momentum Productions, speaking on "How can camera movement affect your story." Other speakers are Deanie Levine, Head of Customer Lifecycle Pond5 – "How to use stock media in video production" and Daniel Batal, Founder of Creator Consultations – "Leverage Simple Editing Techniques In Ways You Haven't Thought of."
Over the years, Wondershare Technology has grown in popularity amongst video content creators, with the unique features of the solutions offered, especially the Wondershare Filmora, endearing the company to millions of people in different parts of the world. The software has been updated over the years to include features to meet the growing and diverse needs of users. In a related development, Wondershare has announced the upcoming launch of Wondershare Filmora V10.5.
The latest version of the software comes with trending AI-powered features, including AI Portrait (Add on), an easy and fast solution for removing backgrounds from any video content, AR Stickers to allow users to easily add fun and unique stickers that respond to their face's motion. Other exciting features and benefits of Wondershare Filmora V10.5 are Audio Effects, Auto reframe, and Filmstock Effects Library Integration containing more than 20,000 effects.
To get the latest Wondershare Filmora news and updates, please visit – https://filmora.wondershare.com/video-editor/, or follow via social media on YouTube, Facebook, Instagram and Twitter.
About Wondershare
Wondershare was founded in 2003 and has become a global leader in software development and a pioneer in digital creativity. With powerful technology, the solutions offered are convenient and straightforward, making Wondershare trusted by millions of people in more than 150 countries worldwide. The company aims to help users pursue their passions to build a more creative world.
Media Contact
Company Name: Wondershare Technology
Contact Person: Ellen Cheng
Email: Send Email
Country: Canada
Website: https://filmora.wondershare.com/video-editor/