Some expectant parents will immediately announce the gender of their child to family and friends after pregnancy, and then hold a baby shower party to celebrate the birth of the boy or girl, and some parents will announce the gender of the child a special and surprising way on the day of their baby shower.
In recent years, the practice of revealing the gender of the baby at the baby shower party is all the rage. This is indeed a very meaningful thing. This is also the most exciting thing for the family and friends of the prospective parents to share the good news. In this way, there are many different decorations to choose from for such a party. The following are some gender reveal decorations that can be obtained at Lofaris, which can be used to decorate an interesting baby shower party.
Boy or Girl?
A little angel is coming, will be a boy or a girl? Set up a gender reveal backdrop behind the cake table, half of which is pink and half of blue. In front of the blue half of the background, put boy's toys, blue cakes and various decorations. In front of the pink half of the background, put some girls' skirts, flowers, and various shiny items, or mix boys and girls' decorations to create a fairy-tale party.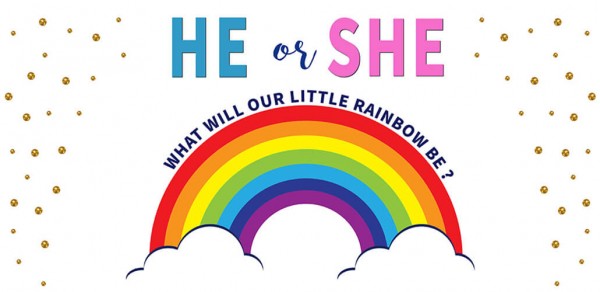 Pop music concert
Let pop music concert become the theme of the baby's gender reveal party, write " Beauty or Beats" on the gender reveal backdrop, decorate the party scene as a pop music concert with some bright colored streamers and some balloons, let the guests bring exaggerated thick necklaces and sunglasses to play some games together, or everyone gathers together to sing to celebrate the child's gender. This kind of background is more suitable for parents who love pop music. They can invite friends with the same interest to make this interesting party a trend concert.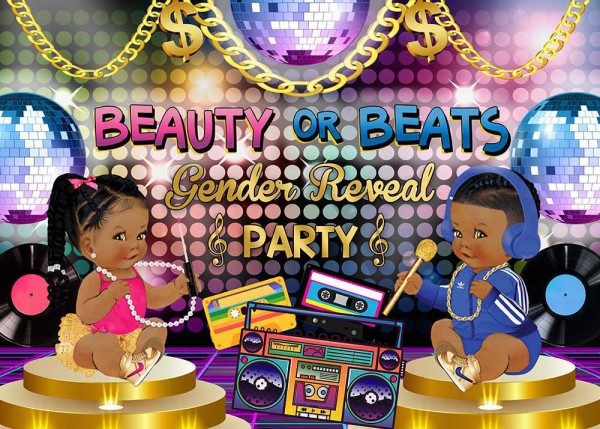 Balls or Bows
It is also a great choice to let baby's future hobbies be used as props to reveal gender. Parents can buy some sports props that boys like, such as basketball and baseball, and some bows and small decorations that girls like to place in front of the cake table. Then decorate a gender reveal backdrop with a basketball and bow pattern behind the table. Guests can use these props to do some gender revealing games.
All these gender reveal backdrops of the above can be obtained from Lofaris. These high-quality custom personalized backdrops are excellent, and they are a good choice for gender reveal party decorations backdrop.
Media Contact
Company Name: Lofaris Inc.
Contact Person: Ning Wang
Email: Send Email
Phone: 18506174185
City: Suzhou
Country: China
Website: https://www.lofarisbackdrop.com/