Double chin exercises don't work, but Skin possible has a non-surgical medical treatment that do. Coolplas! Coolplas is the medical treatment that freezes away fat under the chin and almost anywhere:
Effective
Non-surgical
No needles
Destroys fat cells
Minimal downtime
FDA-Approved
How does Coolplas work? It uses controlled cooling to eliminate that stubborn fat that's difficult to shift, even with diet and exercise. It delivers precisely controlled cooling to target the fat cells underneath the skin. Fat within the treated area is crystallized (frozen), destroyed, and then over time your body naturally processes the fat and eliminates these dead cells.
It has proven results that really last and can help you achieve your ideal look. That's Coolplas.
Coolplas freezes away unwanted pockets of fat almost anywhere. Other popular treatment areas are: The Abdomen, Thighs, Upper Arms, Flanks, Banana Rolls, Chest and more.
For more information on Coolplas pricing, please contact Sincoheren.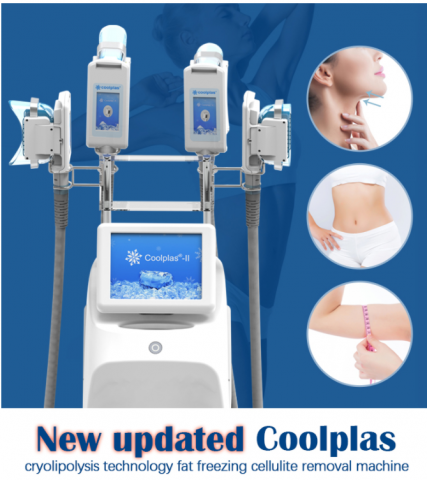 Media Contact
Company Name: Beijing Sincoheren S&T Development co., Ltd.
Email: Send Email
Phone: +86 137 1859 3357
Address:4th Floor, Block A, Jinyun Building, No.43, North Street, Xizhimen
City: Beijing
Country: China
Website: https://www.cntopsincoheren.com/