"Captain Pump" book series, makes a heavy-weight impact on children. Written by Jasson Finney, the book series teaches children in a fun adventurous way to become fit, healthy, and kind.
New York, NY, USA – June 30, 2021 – Author Jasson Finney, after two years of writing, announces the release of the trilogy "The Adventures of Captain Pump," with release dates set for June 12, July 5, and August 9, 2021, respectively on Amazon. Finney says, "I am Captain Pump. There are no other books on the market like this series. It not only entertains, it also provides exercise, eating, and life skills to save the day the healthy way." The books inspire kids and gives parents a tool to help their kids adopt healthy lifestyle habits presented in a unique black and white real-world format and an animated colorful vibrant world called Pumpland. "I was inspired when working on a TV show called "Tales of the Neverending Story," with a cast of kids of all shapes and sizes," says Finney. "The idea came to me that day and a few hours later Captain Pump was born."
ABOUT THE SERIES
Helping kids become fit and healthy with the world's first fitness superhero "Captain Pump." George is the janitor of a school just like yours. He wishes he could find a way to help the kids get fit and understand the benefits of living a healthy lifestyle. Unfortunately, he just doesn't know how until one day a tiny fitness dynamo pops out of a magic comic book and changes George's and the kid's lives forever.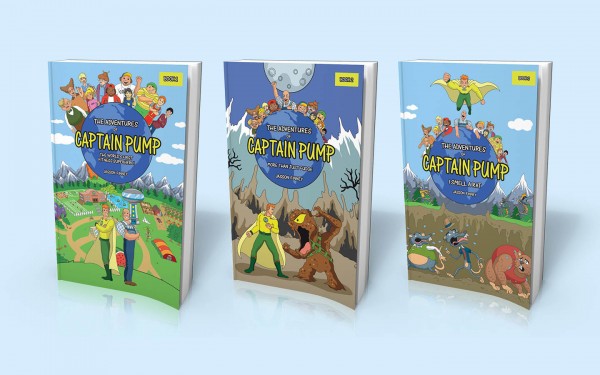 The Adventures of Captain Pump
The Adventures of Captain Pump Books 1 – 3
1. The World's First Fitness Superhero – One day, a tiny fitness dynamo pops out of a magic comic book and change's janitor George's and the kid's lives forever.
2. More than Just Fudge – Freddy Fudge gives the Captain all he could handle when he puts his evil sugary plan in motion to take over Pumpland with his invention Sugar 2.0 while the kids in the real world realize there are no short cuts to success.
3. I Smell a Rat – In Pumpland, Captain Pump is busy dealing with a rat problem while the kids in the real world take a field trip to the Zoo and find themselves in tree-mendous trouble.
ABOUT THE AUTHOR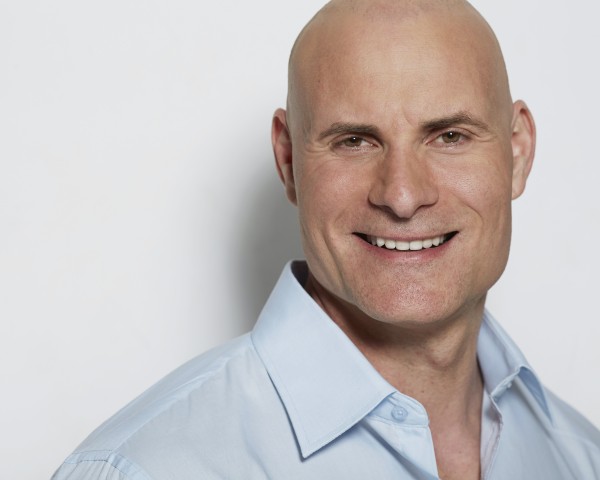 Jasson Finney is an author, actor, and fitness expert who has worked for many years in the fitness and entertainment industries. His performing experience began in his teens as a drummer in several touring rock bands. After graduating with a degree in kinesiology, he dedicated many years helping people attain their fitness and health goals. A seasoned fitness and lifestyle professional, Jasson has helped hundreds of people regain their health and fitness prowess both as a strength coach and personal trainer. Jasson is passionate about helping our most vulnerable segment of the population, children. His goal is to help kids all over save the day the healthy way.
To contact the author for interviews or book signings visit, www.captainpump.com or email at teamjustfittv@gmail.com.
Media Contact
Company Name: Team Just Fit
Contact Person: Jasson Finney
Email: Send Email
Phone: 718-902-5339
Country: United States
Website: https://www.captainpump.com/