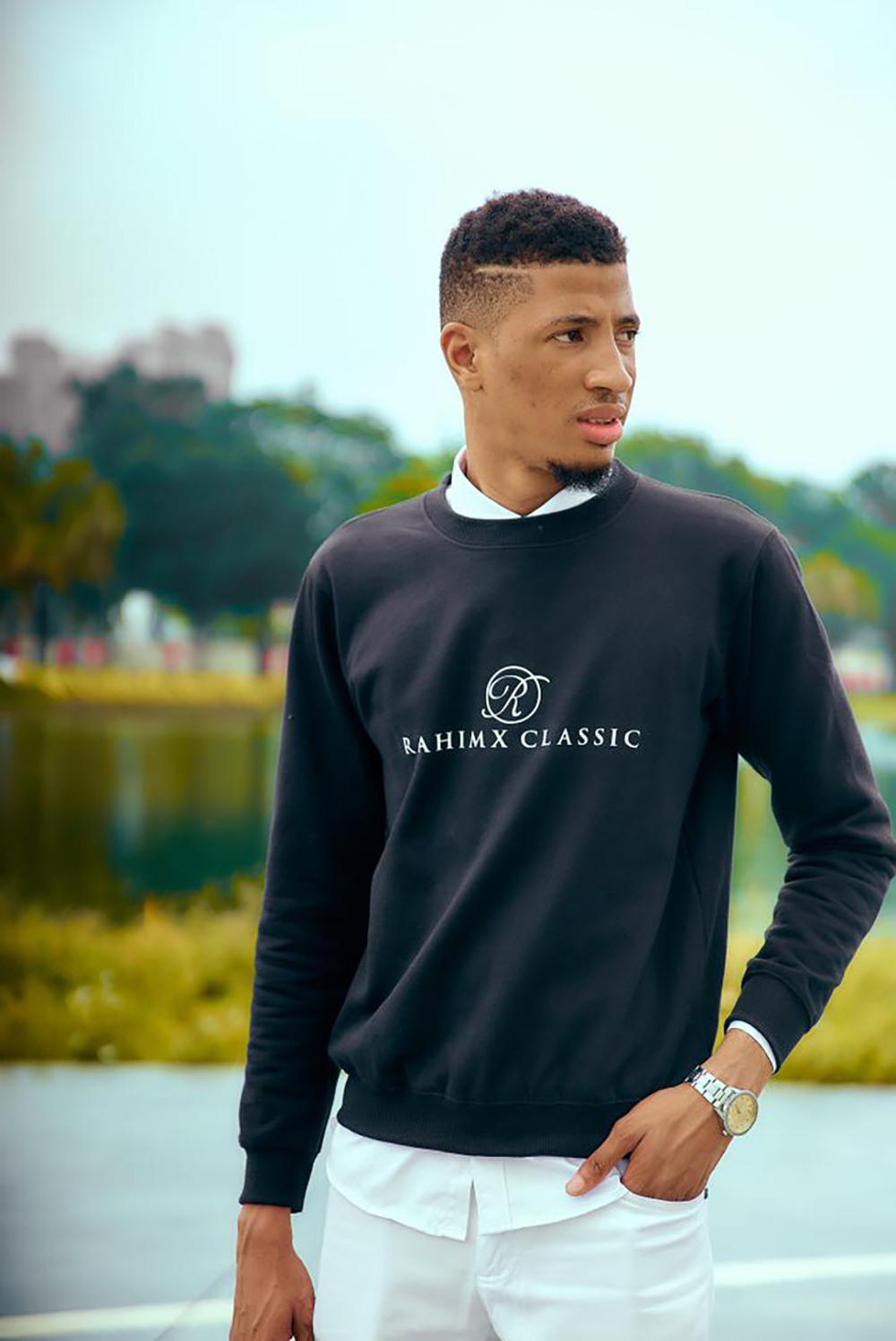 RahimX Classic Collection is a classic and luxury fashion brand that provides clothes that are stylish and comfortable. This brand was launched with the objective of catering to individual needs with quality apparel. The brand is establishing its footprint by offering garments that tell a story via fashion.
RahimX Classic Collection offers a range of men's, women's and unisex sweatshirts, hoodies, basic tees, joggers, etc. This classic and luxury fashion brand has clothes for anyone who's looking to up their fashion game and look dapper. The brand exists to make a positive impact on people's lives and the environment.
RahimX Classic Collection was started by the visionary entrepreneur Ibrahim Sidibay, who has decades of experience and expertise in multiple industries like stock trading, investment, and online businesses. He started his first business in the year 2009, before launching a dropshipping business website in 2017 called Topamazingstore, which was later renamed to Buytopamazingstore. The same year, he co-founded Best Star Consulting Company, a company involved in Business Development, consulting, marketing, etc. In the future, this entrepreneur will expand his business portfolio by getting into industries such as agriculture, manufacturing, and technology. His goal is to build a business empire that will feature someday in the Fortune 500 list of companies.
"People always want to wear something that makes them feel more creative, attractive, and beautiful. I hope to encourage people to be able to feel that way through my clothing line", said Ibrahim Sidibay, the owner and founder of RahimX Classic Collection.
For someone who is looking for clothes that are fashionable, comfortable and make a unique statement, RahimX Classic Collection is where they will find what they are looking for.
But this is not all! In the future, the brand aims to expand into investing in Real Estate under the RahimX Classic label.
For more information, please visit: www.rahimxclassiccollections.com
Media Contact
Company Name: RahimX Classic Group
Contact Person: Ibrahim Sidibay
Email: Send Email
Country: Malaysia
Website: http://www.rahimxclassiccollections.com