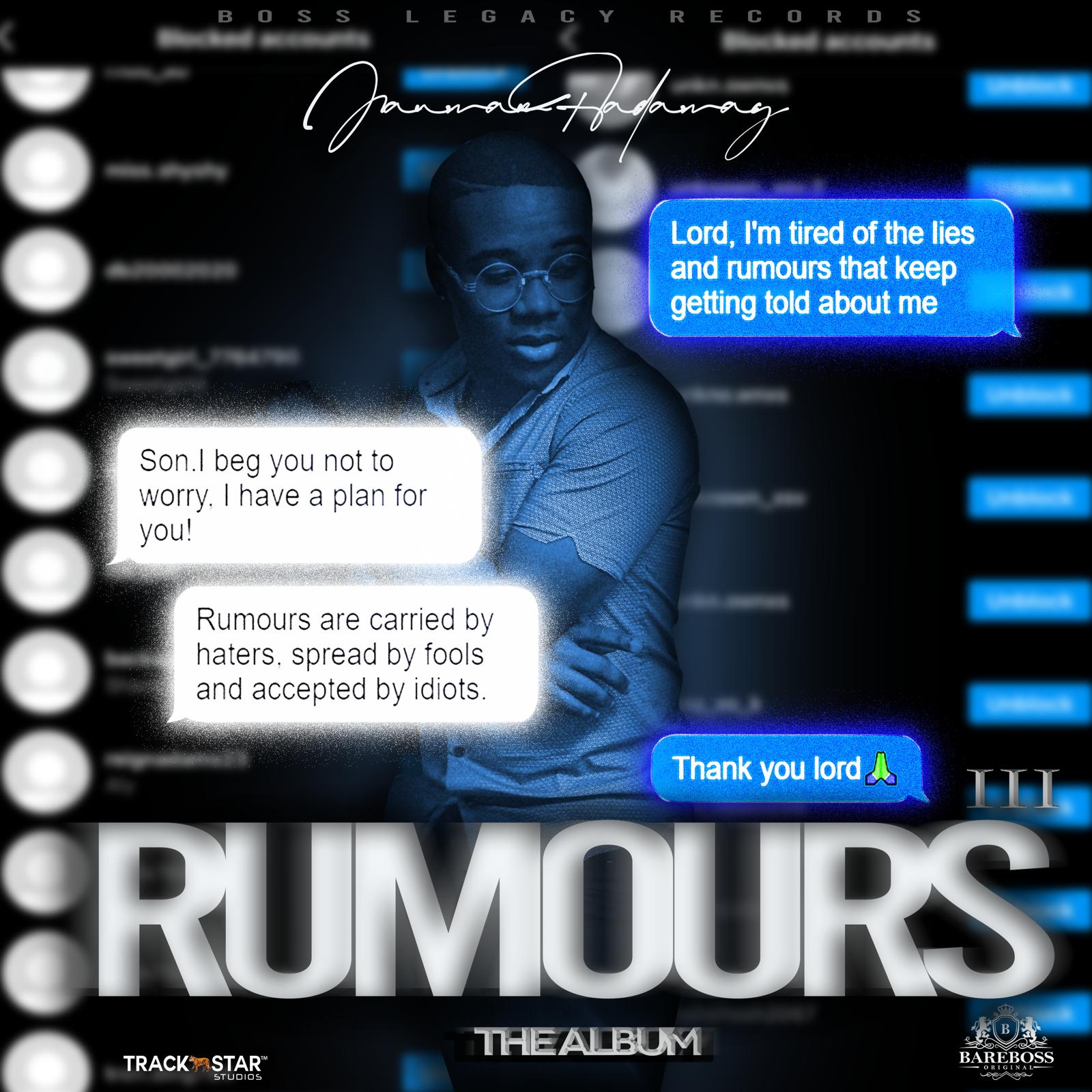 It's no rumour, Jauwan Hadaway is dropping the third and last season of the album series, Rumours III. Jauwan had earlier released two EPs in this series, and is now concluding with a full album comprising 11 tracks. Rumours III will hit the world on July 9th 2021
Like the past two in the series, Rumours III carries the weight of experiences that Jauwan has had, and the emotions that everyone will be able to relate to. In his own words, he has imparted to the songs a vibe that will make listeners go "play that back one more time".
Rumours III is about that strange but serious malady that has always afflicted the world, the ability of some people to gossip and spread lies around. Jauwan got tired of it and one day asked God to save him. God's reply surprised and calmed him down, for He said there was a plan. Jauwan also learnt the valuable lesson that rumours were carried by haters, spread by fools and accepted by idiots.
Born and growing up in the Caribbean atmosphere of St. Vincent, Jauwan has been making music since he was barely eight, and his lyrical style was mature too. His older relatives pursued various arts, and he too learnt to perform break dance first, and then became a full dancehall artist. Today, at 18 years of age, Jauwan is mature beyond his years. Listening to his music, one can feel his mind-set and goals, and becoming a fan is just waiting to happen.
As an independent artist, Jauwan Hadaway produces his own music through his record label, "Boss Legacy Records". Through the label, he also manages other artists, while pursuing his social and academic interests alongside.
Rumours III is yet another album that reveals this artist star of tomorrow in the making.

Media Contact
Company Name: BAREBOSS LTD
Contact Person: Jauwan Hadaway
Email: Send Email
Country: United Kingdom
Website: www.barebossclub.com