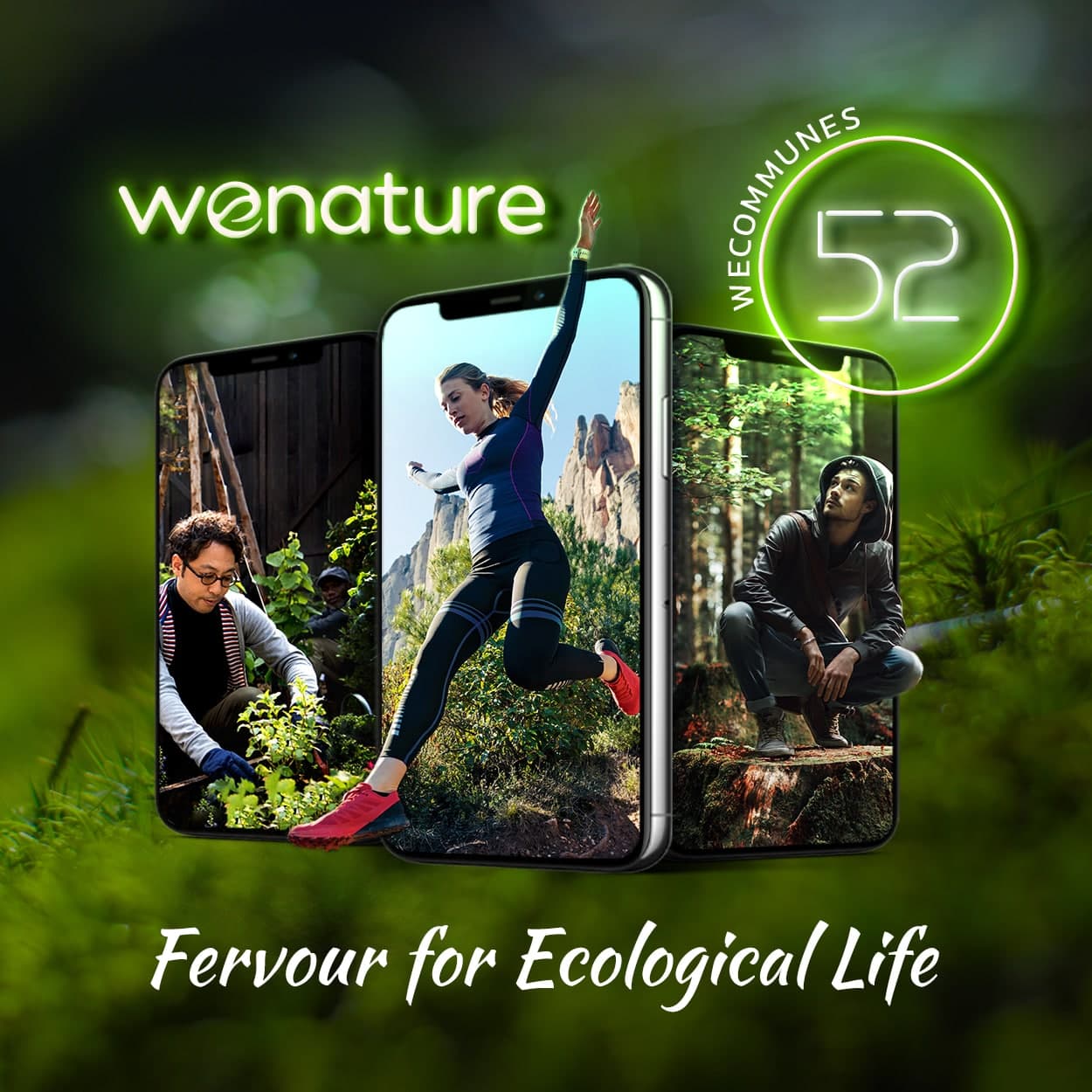 weNATUREearth invites eco-conscious people everywhere to seek ecological citizenship to embark on active conservation and transition to ecological life
Singapore – July 6, 2021 – The planet's first and only neo-ecological commune is defining a new post-modern and post-industrial era by mainstreaming ecological citizenship.
In a bid to provide an antidote to the "monotony of modernity," weNATUREearth is building a "glocal" commune centered on Earth stewardship. Your passport to Ecological Citizenship, offered through the generational neo-ecological commune, presents a new paradigm for ecological living as a way to transition into an era of mass conservation (conservation3.0).
"Our aim is to position Earth stewardship positively as a way to mainstream the transition critically needed to save our planet from our industrial way of life and economic materialism," said weNATUREearth founder Atman Karsa. "We are applying ecological wisdom as we do everything within our timeline to usher in the ecological age our world needs now."
Currently, weNATUREearth maintains geographical focus areas in thirty-eight locations across Southeast Asia and the Austronesian world, targeting regions with a significant population of indigenous people, confronting biodiversity catastrophe.
The endgame of the commune is to converge intentional and conscious eco-citizens ready to act together to move away from the consumption-obsessed industrial era and toward a more organic, holistic manner of living in harmony with natural environments. Through their four genera of communeship – entrant, apprentice, aspirant, and advocate – they are offering tools and incentives to enable each eco-citizen's transition to a truly assisted ecological life.
"Now is the time for us to evolve away from our destructive way of life," Karsa said. "If we want to prevent further mass extinction, we must not use digital technology to accelerate consumption. We must experience a transformation in our minds and hearts, changing our behaviors and our very lives for our Earth and all its inhabitants."
Karsa said the aspiration of weNATUREearth is to generate a decentralised leaderful platform for non-territorial altruism that promotes optimism and determinism every human being can kickstart their journey to restore their meaningful relationship with nature.
"Though climate change is overwhelming, we remain optimistic," Karsa said. "If you are truly inspired by nature, you will find life everywhere. We want to promote an ecological culture that nurtures harmonious life while respecting the rights of nature."
The narrative must change and evolve. Those who can enforce effective change – instead of creating more fear-based awareness, more eco-phobia, and more climate anxiety, we need to give people renewed hope and enable them to find realistic ways to act – whether it is individual or community driven. The greatest threat we face now is not just climate change; but the inactions, endless fear, helplessness we feel in the face of the climate crisis.
View weNATUREearth's video about Earth's only neoecological commune at: https://www.youtube.com/watch?v=tN_P7DBurGs
For more information about weNATUREearth, go to https://wenature.earth
Follow the commune on Facebook, Instagram, and YouTube at @wenatureearth or follow hashtag #weNATUREearth
Media Contact
Company Name: WeNATUREkindred
Contact Person: Media Relations
Email: Send Email
Country: United States
Website: https://wenature.earth/