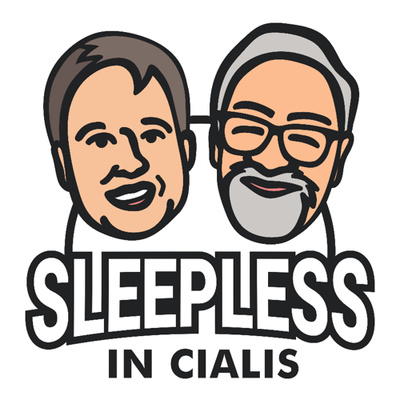 Run by Craig and Warren, this podcast shares humorous perspectives on everyday life about men in their 50's
Sleepless in Cialis – Jul 6th, 2021 – Popular podcast has gained national level popularity for its practical and realistic discussion bout everyday life. Hosted and produced by Craig and Warren, this podcast has been creating quite a buzz across social media and other great platforms for its incomparable content.
"We give actionable insights and hard-earned wisdom on issues that have little or no importance, an honest perspective of men living the journey in their 50s with a comedy concept that will enlighten your day with pickup knowledge and experience in the things that matter.
"The response to our podcast over the weeks has been amazing. It's definitely a pleasant surprise. We get lots of responses from listeners on how the podcast has been amazing. We're just glad to see our vision come to life and be helping in our little space. That's just how we operate, you know?"
Push away the stones and help others walk the path smoothly… Keep listening to Sleepless in Cialis podcast for more episodes.
About Craig and Warren
Craig and Warren are the best of pals. Neither one of them are particularly talented in the area of broadcast, but together they share a passion for the twisted reality we call life. Both were raised in the hot, dry desert and somehow managed to survive by drinking from neighbor's garden hoses.
For more information, please visit https://sleeplessincialis.com/
Media Contact
Company Name: WAC
Contact Person: Craig and Warren
Email: Send Email
Phone: +1 520-551-0211
Country: United States
Website: http://sleeplessincialis.com/ https://podcasts.apple.com/us/podcast/sleepless-in-cialis/id1567870578. https://open.spotify.com/show/5xadGI3uHuN2ntulZXVrJW?si=MHxJvq7DRZaFoTRhbtb-uA&dl_branch=1