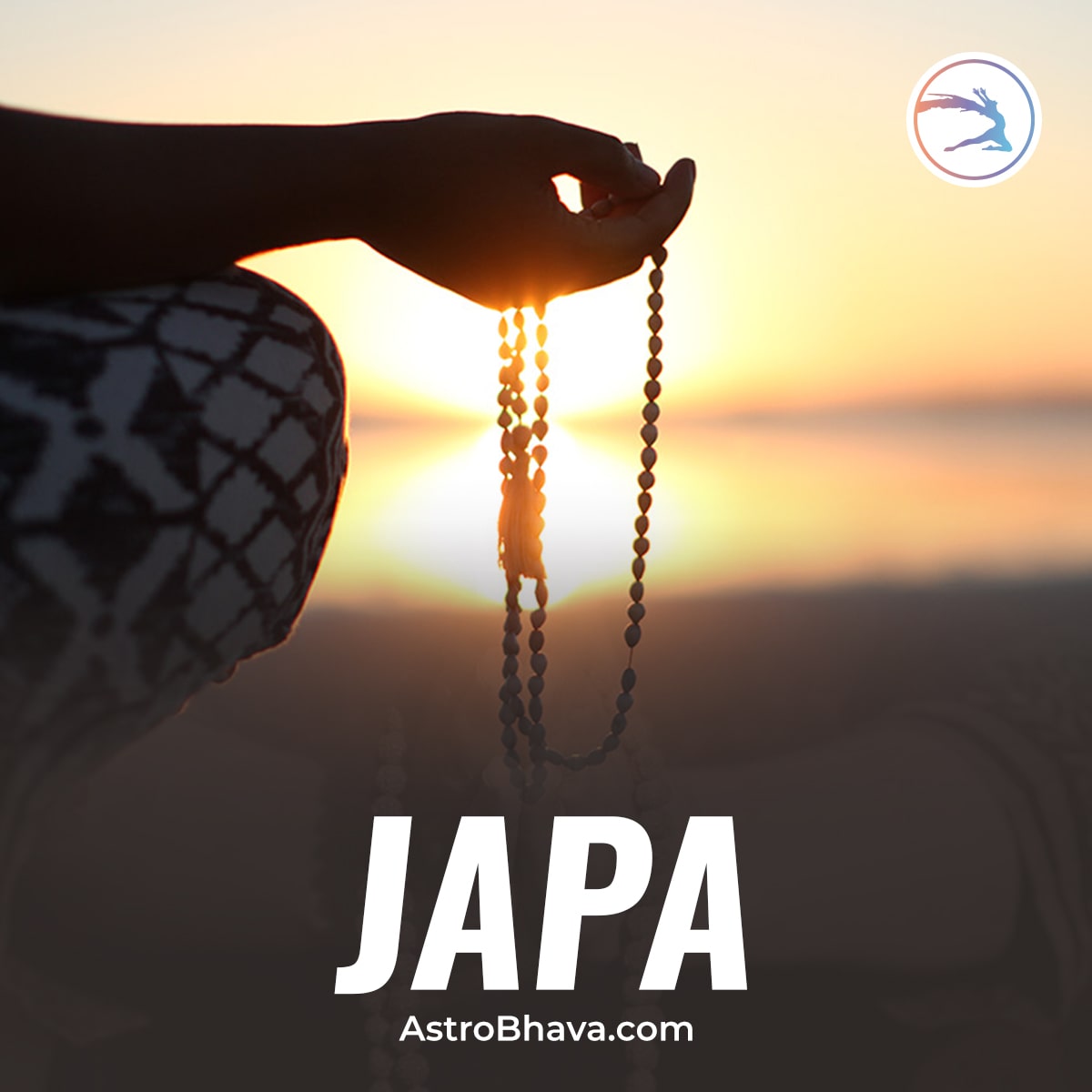 A common practice found in almost every religion and culture to show devotion towards the lord is Japa. The sacred Hindu Upanishads recognize the practice of the Japa ritual as a sacrifice. According to great sages, Japa is the path that leads to the liberation of the soul. The practice of Japa acts as a purifier as well as a healer, according to the Bhagavatam. It says that if one understands the true meaning of reciting Japa, one experiences liberation. According to Patanjali, if one repeats the syllable Aum and meditates well, then he would undergo self-realization and get detached from the materialistic world.
Japa is one of the easiest ways to show devotion, yet it could turn out to be a difficult one. In the ritual of Pooja, complete devotion is shown towards the image or idol of the lord, but in the Japa ritual, a reciter relies on the words he utters. The Veda history says that you bring supreme energy to life if you constantly utter the lord's name.
One can accommodate the practice of Japa with the Pooja ritual as well as the Homa ritual to devout to the almighty. With the help of AstroBhava, this is possible easily. AstroBhava is an online platform that helps you with all the rituals associated with worshipping the Lord in the Hindu religion and conduction of E-pooja, online Homa, online Japa, advance Pooja booking, pre and post-Pooja/Homa/Japa consultation, and many more. AstroBhava provides online Pandit and Purohit booking services, where one can get in touch with the best.
AstroBhava consists of a team of Pandits and Purohits who hold experience in this field for more than 40+ years. The devotees looking for Japa recommendation through online Pandit consultation services from AstroBhava rated their services as one of the best. AstroBhava is one of the biggest platforms in the field of rituals that deliver their services across national boundaries. It has a client base in the United States of America, the United Kingdom, Canada, and Australia.
Book your online Japa through www.AstroBhava.com.
Media Contact
Company Name: AstroBhava
Contact Person: Customer Support
Email: Send Email
Phone: +91 96295 55442, +1 (845) 834-4334
Address:Kurichi
City: Coimbatore
State: Tamil Nadu
Country: India
Website: https://astrobhava.com