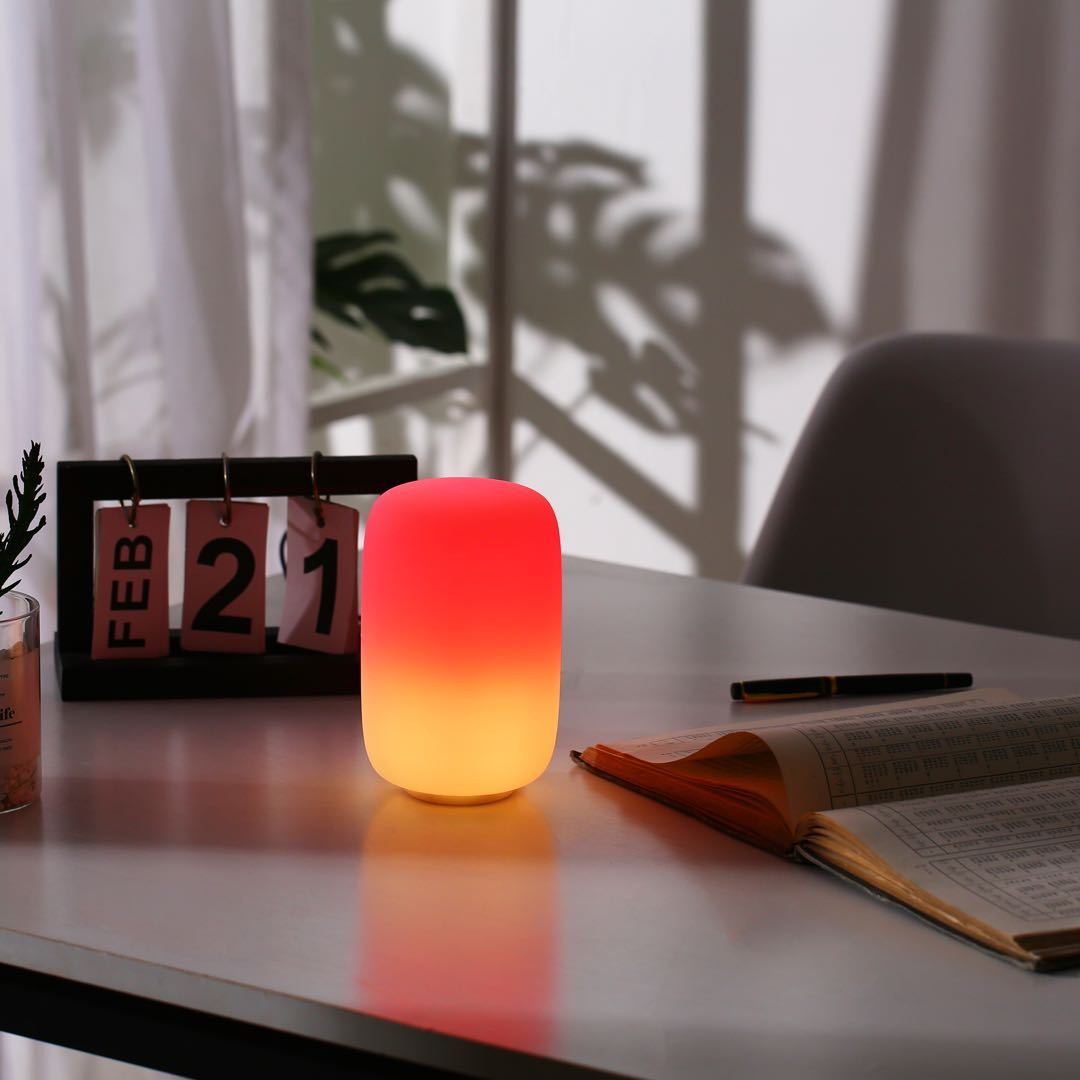 California, US – The team at Moonside has developed a smart, innovative lamp that produces numerous neon colors and it is expected to contribute immensely to the interior décor and ambience in homes. Colorful lights have therapeutic health benefits that help improve people's living conditions and experiences. That's what inspired the Moonside team to create a modern smart lamp with incredible features to transform every home.
Moonside Lamp One offers a unique experience to smart lighting with a clever design that improves any home's interior décor and ambience. It goes beyond smart lighting by delivering an essential endless lighting effect that turns the home into a magical wonderland.
The lamp has 120 color zones, so there is so much to play with. There are neon colors, energetic dance red, Christmas Eve, blending rainbow, etc. The illuminating canvas brightens the entire space and gives the user several options to be creative with the lamp in a fun and enjoyable way. Users can download the app to their smartphone from Google Playstore or Apple iOS Store to control the light from anywhere using Bluetooth and Wi-Fi. It works with the major web browsers, Amazon Alexa and Google Assistant, to ensure a great experience. In addition, it syncs with the music beat, which can be controlled with one touch.
"Moonside Lamp One is the best looking smart lamp that has endless amazing dynamic lighting effects," said Kate, a representative of Moonside. "The moment you turn them on, it transforms your room into a magical place, and the app is also easy to use."
The inspiration behind creating Moonside Lamp One is to deliver an excellent design that fits a modern home. It has very wide functionality and encourages users to be creative in expressing themselves at home. It's also durable as well so users are guaranteed it's lasting for many years. The high-grade LED Chip has 60 million colors with 50,000 hours/10 years lifespan. Furthermore, with cryptographic hardware acceleration, there is a guarantee of high security and protection at all times.
To purchase Moonside Lamp One, visit https://shop.moonside.design/products/moonside-lamp-one.
For more information, please visit https://moonside.design/.
About Moonside
Moonside is a Consumer Electronics maker based in California, USA. They focus on modern design and functionality to help people find more creative ways to enjoy their homes. They have a team of young and passionate designers and engineers who use modern technology to improve lives and build products for now and the future.
Media Contact
Company Name: Moonside
Contact Person: Kate
Email: Send Email
State: California
Country: United States
Website: http://www.moonside.design