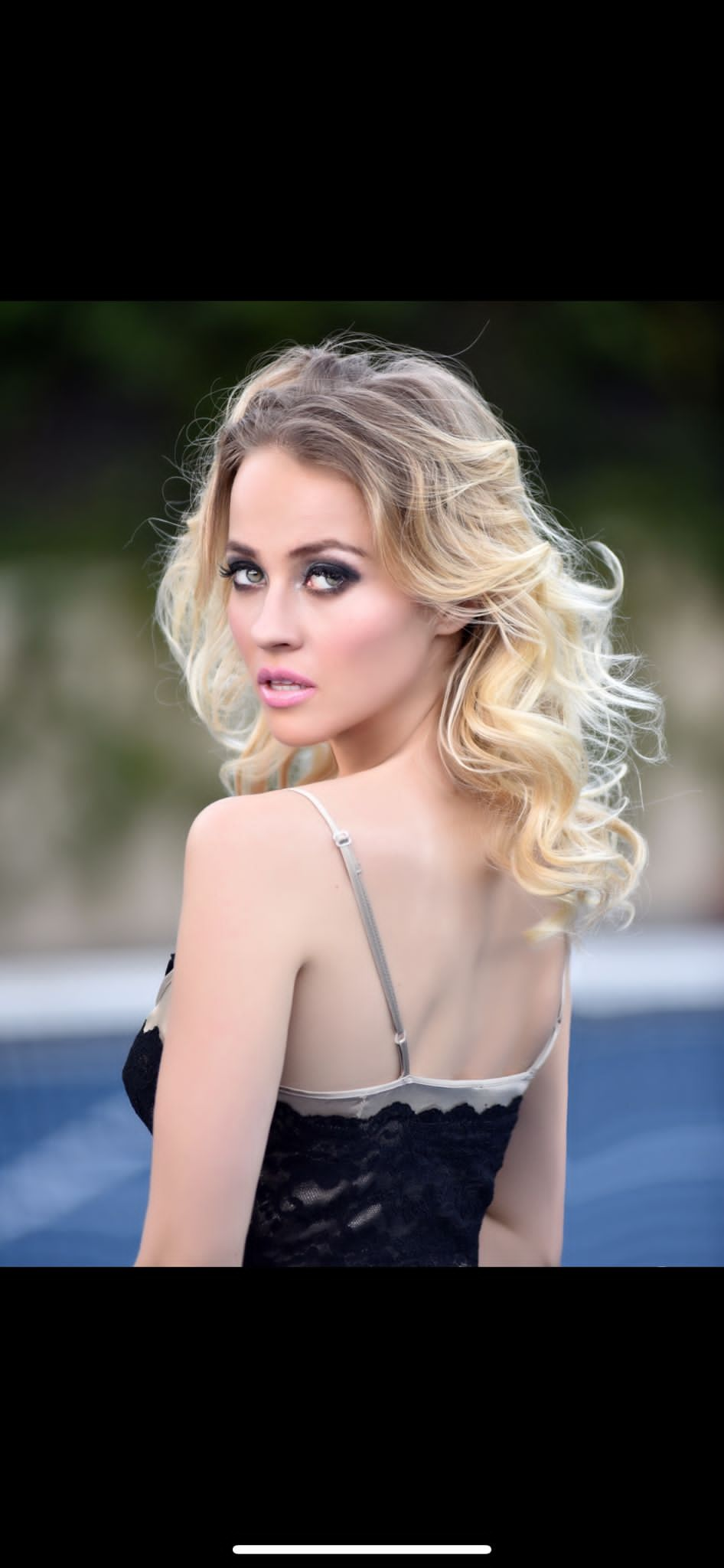 The young lady coming from a family of space exploration pioneers was expected to follow tradition but instead became a model, actor, and artist of global repute
Ellen Alexander was born in Moscow into a family of physicists that pioneered space exploration and graduated from the Moscow School of Physics and Mathematics. But she realized that her passion lies in another field; she was always attracted to creativity, especially music. So she attended various classes and courses from early childhood, where she showcased her singing and choreography talent.
During classes, five-year-old Ellen was noticed by the commercial director of one of the state TV channels and invited her to a photo session. As a result, the young Ellen made her debut in a commercial, where she received her first salary.
Ellen Alexander's parents wanted her to follow her family's path, so she entered to study at the Russian Economic University named after G.V. Plekhanov at the Faculty of International Economic Relations. While studying at the university, she continued to earn money as a model.
Ellen's first appearance in a magazine was on the cover of ELLE. After that, she worked for modeling agencies in Moscow and studied acting courses at the Moscow Art Theater.
After graduating from the university, she left for London to pursue her education and acting career at the Royal Academy of Arts. Later she moved to New York, where she took acting and filmmaking courses at the New York Film Academy, and then to Los Angeles, where she studied at The University of California. In addition to creative activity and modeling, Ellen Alexander studied aging, anti-age, fertility, and the ability to have children at any age.
In 2019, she co-founded the biotech startup Create U Future in partnership with a bioengineering student from Harvard University. She worked on a project to research aging, infertility, and prolongation of reproductive age in women. As part of the work on this project, she met with scientists, lawyers, and other specialists, engaged them in the development of the website, and prepared various documentation. According to her, work in this direction has already begun to bear fruit since clients are already on the waiting list.
As a model, she appeared on covers of the most popular glossy magazines such as Harper's Bazaar, Esquire, Cosmopolitan, Glamor, Shape, L'Officielle, Elle, Grazia, Marie Claire, and Vogue.
During self-isolation in 2020, she starred in the video for the song Good Girl Go and Shadows, which, according to her, was her first high-level work. Initially, the song was created for her friend, who found himself in a difficult life situation. With this song, she wanted to support her friend, show him how to resolve the case, and emphasize that she is always there for him and can rely on her.
Ellen Alexander travels a lot worldwide, which is associated with her professional activities in the modeling business. However, her life passes between two cities – Los Angeles and Moscow, where her parents live.
Media Contact
Company Name: Ellen Alexander
Contact Person: Media Relations
Email: Send Email
Country: United States
Website: https://ellenalexander-la.com/