It's been noted that even after most COVID restrictions have been lifted after months of lockdown, a surge of COVID related depression appeared worldwide. Some may have lost their jobs, others could be grieving the loss of loved ones or the life they knew before the pandemic or even feeling frustrated and cut off by continued social distancing. Noelle El Saadany, one of the most influential life coaches, provides four main tips that help in managing depression during COVID-19 pandemic.
The COVID-19 pandemic and resulting lockdown are taking a toll on almost every aspect of contemporary life, including mental health and well-being. With the sudden disruption of our routines and the new norm of social distancing, life as we knew has dramatically transformed in a matter of weeks. This public health crisis has put us at risk for depression. Some think they don't have more power over depression, hence they get totally consumed by it. Noelle El Saadany, one of the most professional and well-known life coaches all over the Middle East, is now here to provide you with her 4 tips that help in improving your mood and easing your depression during COVID-19.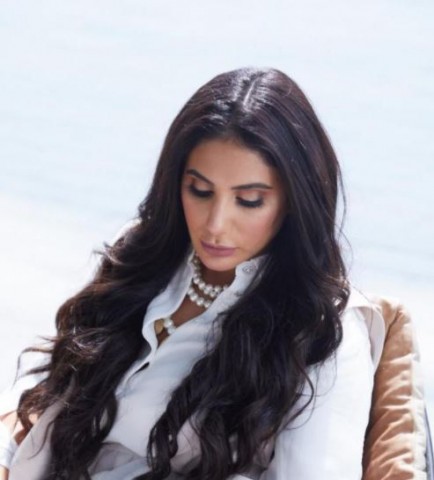 1. Get moving: according to her, exercise in any of its forms is probably the best remedy. Exercise is a powerful depression fighter for several reasons. It promotes all kinds of changes in the brain, including neural growth, reduced inflammation, and new activity patterns that promote feelings of calm and well-being. It also releases endorphins, powerful chemicals in your brain that energize your spirits and make you feel good. Besides, exercise can also serve as a distraction, allowing you to find some quiet time to break out of the cycle of negative thoughts that feed depression.
2. Limit your to-do list: Noelle argues that when feelings of anxiety or depression start showing up, our first instinct is to often make limited list of things (2 or 3 items/daily) that "must be done" in order to bring back a sense of control to our lives. Schedule your day, down to the hour. At the end of the day, check things off and make a to-do list for the next day, so you can look forward to things.
3. Add small fun things to your life: Rather than thinking of isolating as being in prison, you can see it as having more free time to enjoy small fun things. Try to find moments of happiness in this freedom. Make a list of activities you enjoy doing, work on your creativity, read your favorite book which you weren't able to open before, watch films that were on your waiting list etc… Briefly, enjoy doing your list of hobbies you always wanted, but you were busy to do.
4. Seek professional help: dealing with a possible depression and feelings of anxiety can't feel very debilitating. Mental health professionals are trained to assist you during those harsh times. Talking to a specialist about what you're feeling will support you through any mood disorder.
Noelle El Saadany's tips can help people realize that they still have a connection to their prior way of life and help them take steps toward making themselves feel better.
Media Contact
Company Name: KOSAWADA AGENCY
Contact Person: Jinan Fahes
Email: Send Email
Phone: 0097470715766
Country: United States
Website: www.kosawadapanel.com