Award-winning songwriter and entertainer, John Santana, announces the release of a new compilation album titled This Is Me (Music Is My World)
John Santana has grown in prominence in the music industry over the years, with over four decades of writing entertaining yet thought-provoking lyrics. The Glasgow songwriter has again brought his amazing skills to bear with the release of This Is Me (Music Is My World). The latest project from the passionate songwriter is a compilation album featuring 12 songs, including Midnight Train, Church of Lies, and Don't Push Me Away, showing the versatility and creativity of the entertainer.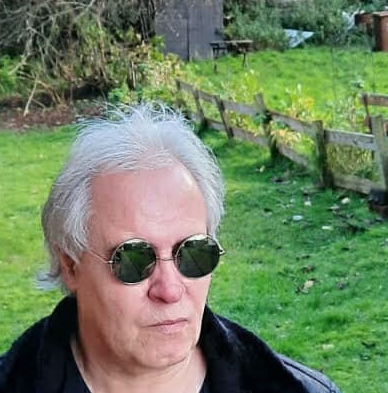 The music world has continued to evolve and grow, as more artists, as well as songwriters, emerge to deliver the best possible listening experience to millions of music lovers in different parts of the world. Unfortunately, many songs seem to have lost the true essence of making music, with most lyrics lacking any real message. However, John Santana has been able to stand out from the pack, with his latest compilation album further substantiating this claim.
John Santana has continued to show his passion for writing lyrics, working with several A-list artists across different genres over the 40 years of his songwriting career. His ability to write several styles of lyrics without sacrificing the true message of the song has endeared him to several artists in the industry. John has also caught the attention of big players and stakeholders in the entertainment business, winning several awards in London and other parts of the world for his songwriting prowess.
This Is Me (Music Is My World) and other projects from John Santana can be found on various streaming platforms, including Spotify and YouTube.
The Multi Channel Music Management has also expressed his readiness to work with artists across different genres as he continues in his pursuit of redefining music.
Those are songs are available for cover versions, any major record & artists looking for material for album & single deals should contact his management team 'Multichannelmusic@gmail.com' for details.
Media Contact
Company Name: Multi Channel Music Management
Contact Person: John Santana
Email: Send Email
Country: United Kingdom
Website: https://open.spotify.com/album/6FiqP9fA3RufGDcp38DbjU?si=b_363gcVTOKOVi8tju1q4g&dl_branch=1