What is animatronic dinosaur?
It is a handmade animatronic dinosaur model, takes the fossil data of dinosaurs for reference, also a dynamic model restored according to the real size.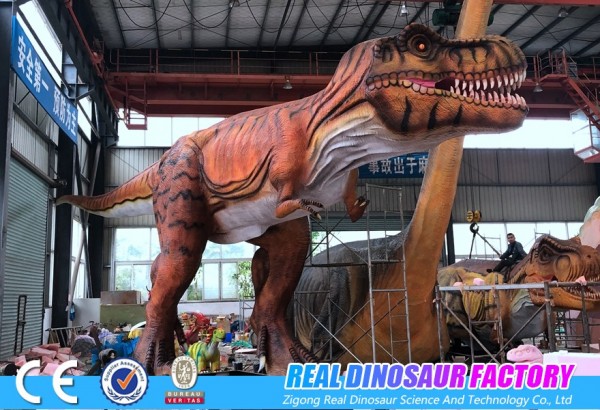 Each movement has a different control motor, and starts with vivid dinosaur roaring.
Just like a real dinosaur comes back in modern society, which is different from static sculpture.
Using these features, we can easily hold a dynamic dinosaur exhibition, restore the ancient dinosaur scene, let visitors immersed in the environment of dinosaurs.
Which occasions are suitable for holding dinosaur exhibition?
Dinosaur exhibitions have become a very popular way of marketing in recent years. As long as there are enough dinosaurs in the right place, there is no place limit of dinosaur exhibitions.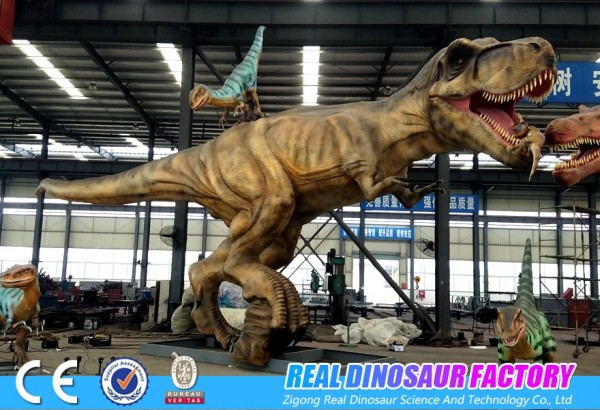 Common indoor dinosaur exhibits: Dinosaur Museum, Science Museum, Shopping Mall, Restaurant, Indoor Playground
Common outdoor dinosaur exhibits: Dinosaur theme park, amusement park, scenic place, square, school
The production process of the animatronic dinosaur is roughly divided into the following steps: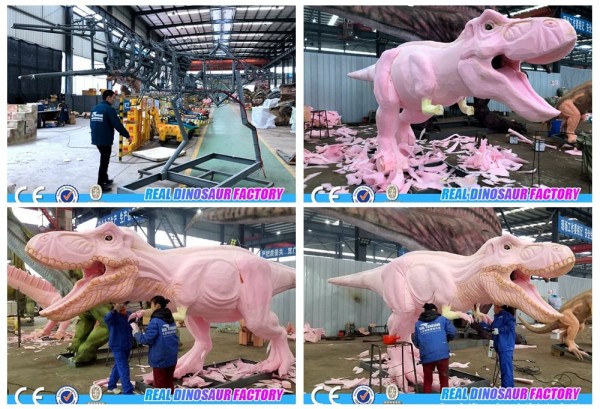 It seems like a simple process but actually requires strict quality control in every step. in order to connect with the next step and finally present satisfactory results. by – realistic animatronic dinosaur
1. Design – CAD design according to customers' preferences;
2. Steel frame and transmission mechanism – manufacture steel frame and install transmission movement mechanism;
3. Sculpting – Engineers use professional tools to sculpt the basic shape of dinosaurs;
4. Skin grafting – Ironing skin lines according to the requirements of the CAD;
5. Skin making – use silicone to make soft skin after covering with a special fiber cloth;
6. Painting – spray the color, and then use transparent silica gel to prevent color fading;
7. Installing accessories – teeth, tongue and eyes, remove residual silicone;
8. Aging test – it will be tested for at least 12 hours before leaving the factory.
Waterproof features of animatronic dinosaurs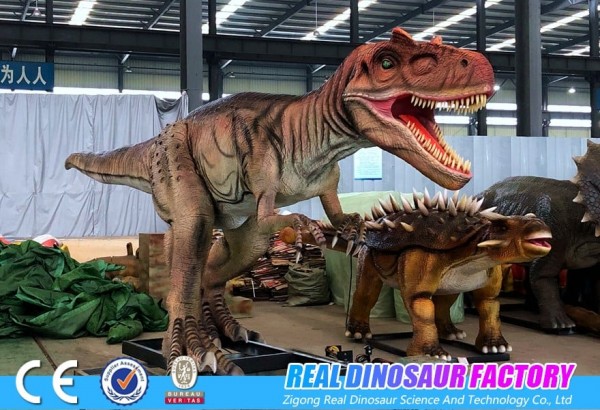 For outdoor displays, can these large guys stand up to prolonged periods of sun and rain?
First, the skin of the dinosaurs was strengthened by special fiber cloth, which made it resistant to tearing, unless you use a sharp knife, you can hardly tear the skin directly with your hands.
Second, the exterior skin is made of acidic silicone glue, a structural glue that is waterproof.
This material is the same silicone glue to bond glass curtain walls of large buildings, which is permanent to use.
Acid silicone gum chemical properties are stable, it has tear resistance, waterproof, anti-exposure, anti-freezing and other characteristics;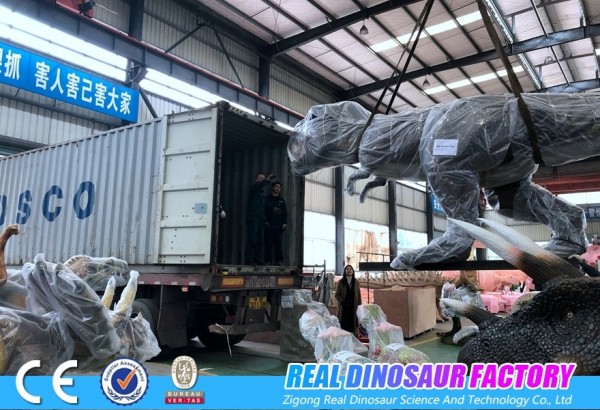 The transmission mechanism and electrical equipment are under the protection of the skin from the rain;
Weather condition is out of customers considering, there is no need to worry about the weather.
Strict quality control, and official certification
Multi-platform quality certification, we focus not only products, but also the responsibility.
CE certificate, TUV certificate, ISO certificate
Real Dinosaur looks forward to grow with you, to open and come into a different Jurassic World.
Media Contact
Company Name: Realdinosaur animatronic dinosaur
Email: Send Email
Phone: +86 158 813 09412
Address:No.3, Longxiang Avenue, Bancang Industrial Park
City: Zigong
State: Sichuan
Country: China
Website: https://www.realdinos.com