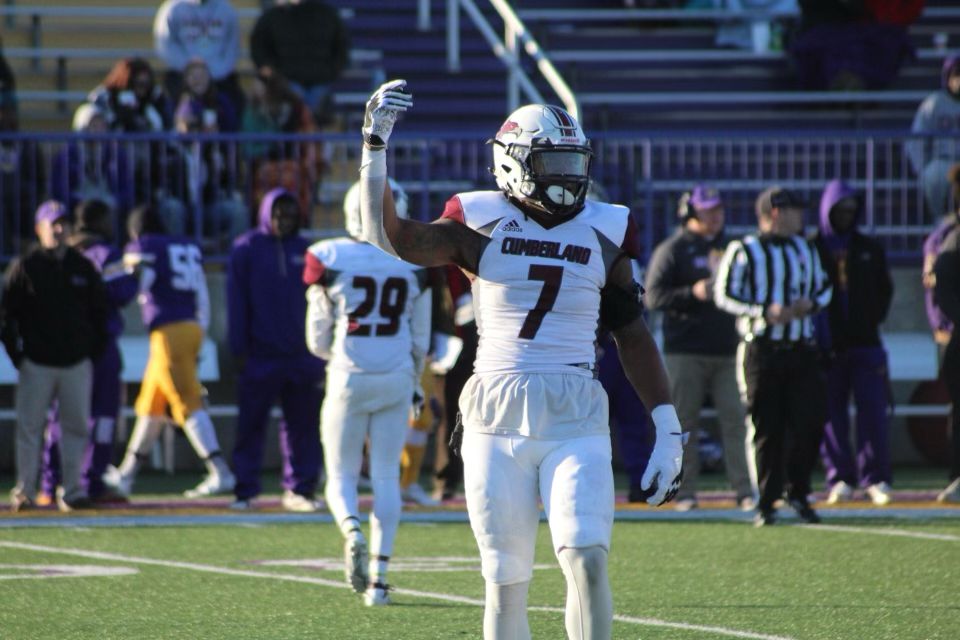 Jonquall Carrothers extraordinary season saw him rank 3rd in tackles as a linebacker and rank 9th in tackles nationally.
To succeed in any sport, one requires unparalleled determination, skills, perseverance, and a positive mindset. Seldom it happens that supremely talented sports stars get deviated and lose their mojo. So, sportsmen need to focus on their passion and never give up. Practicing the same ideology is Jonquall Carrothers, a superstar linebacker in the world of American Football.
Jonquall Carrothers has witnessed a phenomenal rise in college football and rose to the top with his extraordinary talent, determination, and never-say-die spirit. The footballer, born in Memphis, Tennessee, in 1997, started his college football career at Middle Tennessee State University. He used to play in the defensive back position and transferred to Cumberland University due to some coaching changes. Carrothers had developed a strong mindset and passionately pursued his love for football. He adapted to the new surroundings with vigour and continued to ascend to the top with powerful performances. He transitioned into an LB, becoming one of the finest linebackers in the Mid-South Conference. The star linebacker accumulated a total of 119 tackles, helping his team in every match. He then graduated and transferred to Campbellsville University as a Grad Transfer Linebacker.
Jonquall Carrothers' perseverance helped him gain a lot of awards and rewards in his first year at Campbellsville University. He made it in the First Team NCCAA All American and First Team All Mid-South Conference. He has been rewarded the honour of being inducted in the Kentucky Pro Football Hall of Fame All Commonwealth Team Selection. He also earned repute as he was recognized as NCCAA Scholar-Athlete. Being named as an Academic All Mid-South Conference or being the Mid-South Conference Tackle Leader didn't waver his on-field performances. Carrothers' determination and rugged tackling made him rank 9th in Tackles Nationally (all positions) and nationally 3rd in tackles as a linebacker.
While playing for Cumberland, he got featured on a special report from CNN called America On Hold: We All Have a Story, presented by Demetrius Pipkin. He even won the award of Mid-South Conference Defensive Player of the Week.
Jonquall Carrothers, with his positive mindset and never give up spirit, along with vigour and perseverance, has risen to the top of American Football, and he has just begun.
Media Contact
Contact Person: Jonquall Carrothers
Email: Send Email
Country: United States
Website: https://www.instagram.com/jonquall/?hl=en