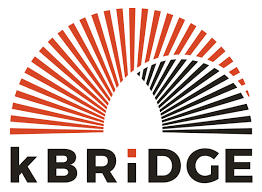 Scott Heide, CEO and Founder of Engineering Intent, the world's leading provider of enterprise engineering automation tools, was recently interviewed by Dirk Dusharme, host of Quality Digest Live Video. Heide discussed some of the biggest problems with the 150% BOM (bills of materials) approach. View the video here.
According to Scott Heide, a member of the Forbes Technology Council, "Manufacturers are drowning in bills of materials (BOMs). Moving past standard products into the world of custom or customized products, increasingly complex bills of materials are a clue that something is suboptimal in adoption of customization procedures. Over the last several decades, the ability to customize has become increasingly attractive to a growing number of companies. This occurs most often when the company makes complex and technologically superior products that please customers."
Read Heide's article in Quality Digest magazine titled, "150-percent Bills of Material Are Hurting Your Business," here.
Quality Digest magazine and Quality Digest Live presents all facets of quality, including metrology, Six Sigma, lean, inspection, testing, SPC, software, and international standards. Quality Digest offers more editorial coverage of these standards than any other quality magazine or web site.
About Engineering Intent and its ETO Automation Solution, kBridge:
Engineering Intent is the world's leading provider of enterprise engineering automation tools that help engineer-to-order (ETO) manufacturers with complex product configuration solutions. The company's motto is "Automate the To Order in Engineer To Order." Founded by Scott Heide, the company's flagship solution is Knowledge Bridge (kBridge) cloud-based software as a service. kBridge uniquely captures engineering, configuration, geometry, user interface, and business rules. It is designed to enable visual configuration, handle EPQ (engineer-price-quote) needs, and deliver engineering automation. Organizations using kBridge consistently experience increased win rates, increased product and sales scalability, faster time to quote, improved quality, and lower costs compared to companies which rely on manual methods. Heide shared, "The technology is proving to be increasingly attractive to a broad range of ETO manufacturers from massive multinationals to small and mid-size enterprises."
Connect on LinkedIn.
Media Contact
Company Name: Engineering Intent Corporation
Contact Person: Dave Gayman
Email: Send Email
Phone: (508) 820-1179
Address:8 Cherry St.
City: Framingham
State: MA
Country: United States
Website: www.EngineeringIntent.com