GMD donates Masks and Sanitizers to Kassanda Health Department on On the 7th of July, 2020
Oxygas Limited came into partnership with Kassanda Sugar to help the Kassanda District Health Department in the fight against Covid-19.
On behalf of our Group Managing Director Mr. Abid Alam, GMD donated 500 liters of Sanitizer, 1000 masks, and a box of JIK.
GMD aim for this donation is to work hand in hand with the Kassanda District Health Department to fight together against COVID-19,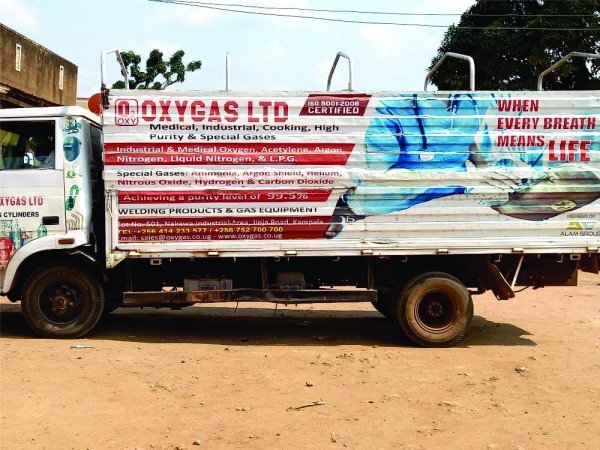 As Everyone understands how trying these times are, being there for each other in every way possible makes a difference.
GMD believe that with access to masks and sanitizers, the Kassanda Health Department will be able to easily deliver to the public.
On handing over these donations to the Health department through the RDC Ms. Namulindwa said, "I am really grateful for the wonderful gesture and for always reaching out to our people. Thank you so much for the social corporate response. As a District, we pledge to work with those who work with us!"
Lets fight COVID-19 together!
Masks and Sanitizers and are some of the methods using to control COVID-19. When someone wear a mask, he protect his nose and mouth from breathing in the virus. When someone use sanitizers, he ensure that his hands are kept from spreading germs. GMD believe that these Masks and Sanitizers will be of great help to the Kassanda District.
Now that we are suffering from the second wave of Covid-19, GMD urge to stay safe and stay at home.
Media Contact
Company Name: ALAM GROUP OF COMPANIES
Contact Person: Abid Alam
Email: Send Email
Country: Uganda
Website: https://abidalam.com/