Calabasas, California – Jul 14, 2021 – Entrepreneur and recording artist Mitchell Royel has officially returned from his indefinite hiatus from music to release his new single titled "Art of War," which he wrote about the various battles he's had to fight over the course of the last seven years.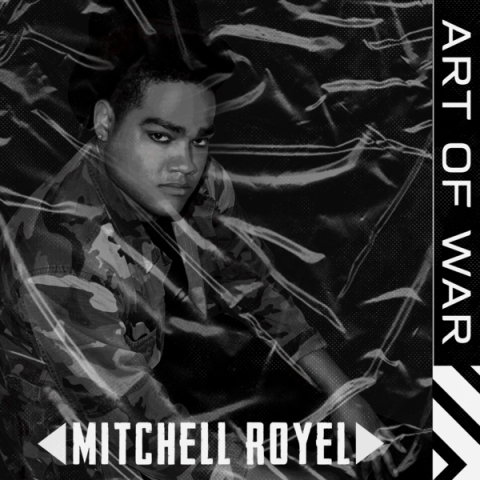 The talented singer who took on approximately a seven-year hiatus from his budding career is back and set to storm the world with a fresh new sound. "Art of War" is a hip-hop/pop song about how Mitchell was betrayed by a former group of friends. Highly buzzed-about Alabama-based producer Elijah Syx produced the single. It was released under Mitchell Royèl's newfound indie label The Star Camp Agency.
Mitchell was very excited with the release of his new song, saying, "My new single was birthed out of one of the hardest seasons of my life when I was in so much pain and truly at my lowest point. God brought me through it, and now, I can finally share my side of the story through this song."
Royèl has been in the entertainment industry all his life. At the age of eight, he sang his rendition of Michael Jackson's song, "One More Chance." At the age of fourteen, he went on to sign with The Osbrink Agency that opened doors of opportunity to the young Mitchell, leading him to become a guest star on Nickelodeon's iCarly.
At sixteen years old, he recorded his first single, "Crowd Nine," and shot an amazing music video that gained more than 100,000 streams on MySpace. The success of his first song led to Mitchell signing a production deal and shot two music videos for his singles, "Pretty Faces" and "Love Like a Hurricane."
Mitchell Royèl's last release, titled "Pretty Faces," was released in 2014 and generated millions of views on YouTube before his former label took it down.
Recording and releasing music is not a problem for Mitchell. In fact, it is a demonstrated passion. He has already delivered numerous viral hits. The release of "Art of War" is yet another terrific addition to the Rolodex of rhymes from Mitchell.
Mitchell's new singlecan now be streamed at mithcellroyel.com and on all music streaming platforms.
For more information:
Media Contact
Company Name: Star Camp Agency
Contact Person: Aylin Altun
Email: Send Email
Phone: 310-985-1056
Country: United States
Website: https://www.mitchellroyel.com/