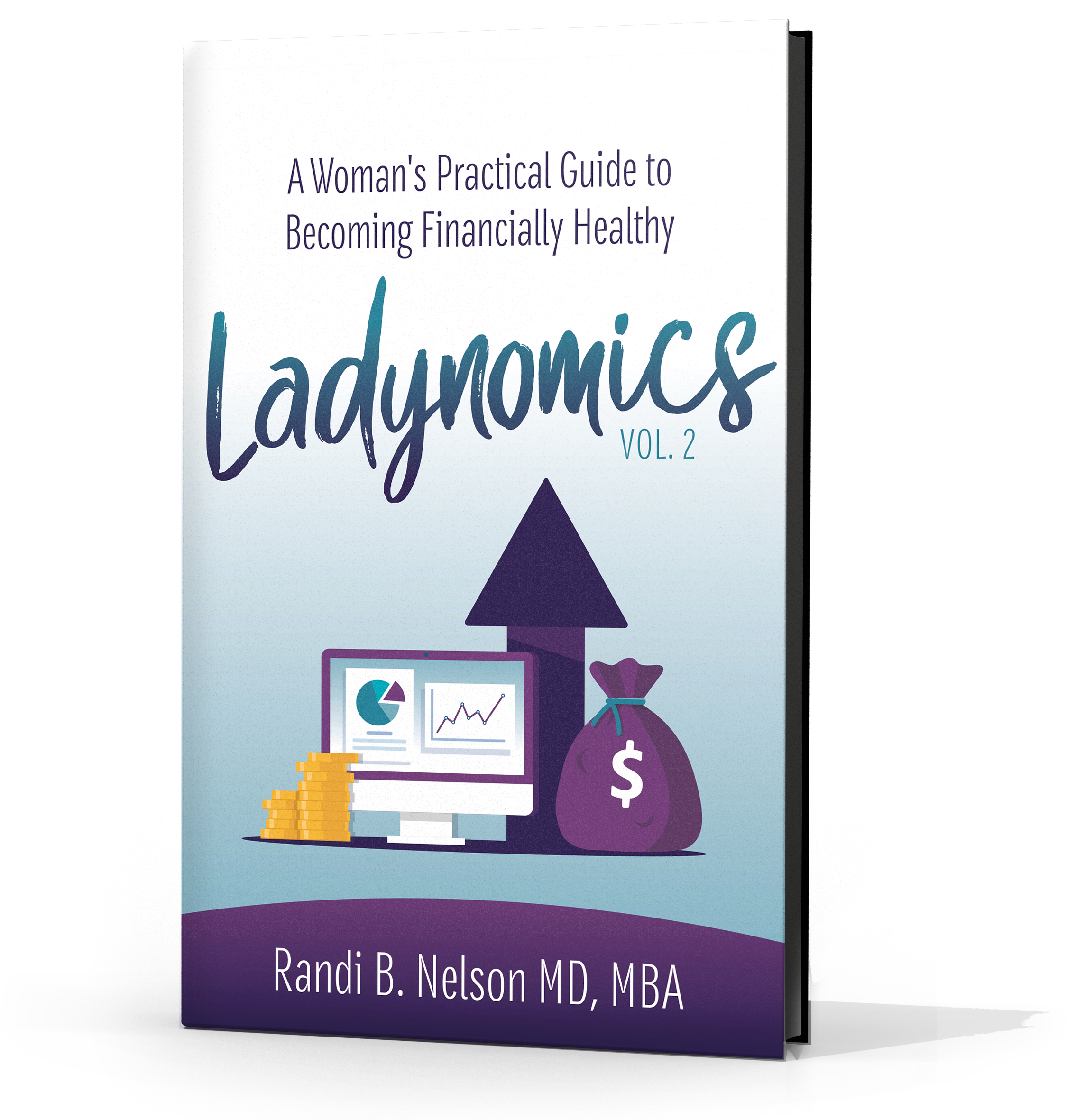 Global and national struggle, such as the kind that has resulted from COVID-19, underscores how important it is to be financially fit. In uncertain times, it can be all too easy to get discouraged by one's financial situation and become stuck in a negative cycle. To provide the tools for navigating the financial ups and downs of life, Randi B. Nelson MD, MBA has released Ladynomics, Vol. 2: A Woman's Practical Guide to Becoming Financially Healthy.
BROOKLYN, NEW YORK – July 14, 2021 – In Ladynomics, Vol. 2, bestselling author and financial expert Dr. Randi is back to help readers continue along the path to financial wellness. Well-versed in finance and personal health, Dr. Randi guides readers through reshaping their attitude and approach so that they can open themselves up to opportunities that will help them and their loved ones along their route to success.
"You may be wondering why a physician such as myself would care about financial wellness. Financial wellness is as important to overall well-being as physical and mental health. Each component is interconnected," says Dr. Randi.
The topics covered in Ladynomics, Vol. 2, from purchasing your first home to credit card management, budgeting, investing, and grappling with unexpected unemployment, are intended to encourage readers, from the young to the mature in age, to think about and execute a plan for financial wellness. Dr. Randi doles out wisdom gained from her former experience as an investment banking accountant that will empower readers with the financial knowledge and literacy they need for every stage of life.
Ladynomics, Vol. 2 is a reminder that everyone, young and old, can and must take the necessary steps toward financial wellness."We desire to have enough money to take care of our families, meet our everyday needs, and secure our futures. In addition, we want to secure the future of our children and perhaps of our parents. Lack of financial wellness and security disrupts peace of mind."
One of the nation's most acclaimed pediatricians and financial experts, Dr. Randi B. Nelson (aka DrRandiBMD) is a nationally recognized author, speaker, consultant, and media expert regarding children's and young adults' health issues. Due to her fourteen-year career in investment banking, she is also a financial wellness expert. Dr. Randi is a published author in the Chicken Soup for the Soul series with her short autobiographical story Following My Heart.
Published by Publish Your Gift®, Ladynomics, Vol. 2: A Woman's Practical Guide to Becoming Financially Healthy is now available for purchase at www.drrandibmd.com.
Media Contact
Company Name: Purposely Created Publishing Group
Contact Person: Shani McIlwain
Email: Send Email
Phone: (888) 949-6228
Country: United States
Website: www.publishyourgift.com