• Four Color Dye Sub Ink for Mutoh DX7 Dye Sub Printers
• Excellent Color Gamut with Deep Blacks
• Works Well with GO SubliMate Dye Sub Paper
• Available in One Liter and 2.2 Liter Bags

Introducing the Mutoh DH21 Dye Sub Ink
With the recent launch by InkJetBiz of the Mutoh XpertJet 1682WR, IJB is also teaming the 1682WR with Mutoh's DH21 Dye Sublimation Ink. Mutoh developed the dye sub ink for all its printers using DX7 printheads, including the XPJ1682WR dye sub printer. The Mutoh DH 21 sublimation ink comes is a four-color inkset coming in Cyan, Magenta, Yellow and Black.
The Mutoh DH21 Dye Sub Ink does not require any special safety marks since it has been deemed environmentally very safe. The DH21 ink is practically odorless during the printing and transfer process. Developed for high speed and high-volume printing, DH21 ink provides a superior color gamut with excellent lightfastness. The ink works with virtu- ally all dye sub papers including GO SubliMate Dye Sub paper.
Mutoh Printer Compatibility
In addition to the Mutoh XPJ1682WR, Mutoh DH21 Dye Sublimation Ink is compatible with the Mutoh VJ1624WX, Mu- toh VJ2638WX and Mutoh VJ1948WX printers. IJB believes the DH21 Dye Sub Ink will be available for the new Mutoh XPJ1642WR printer to be released in August or September. Due to packaging issues, the DH21 ink is not compatible with the RJ900X. (Please note, IJB offers GO SubliMate DX ink for the RJ-900X.)
Availability
Mutoh's DH21 Dye Sub Ink is available immediately from InkjetBiz and is available in one liter and 2.2 liter bags.
Read it in our InkJetBiz blogsite at https://blog.inkjetbiz.com/inkjetbiz-now-offers-mutoh-dh-21-dye-sublimation-ink/
Or visit our InkJetBiz Blogsite for other interesting blog articles at https://blog.inkjetbiz.com/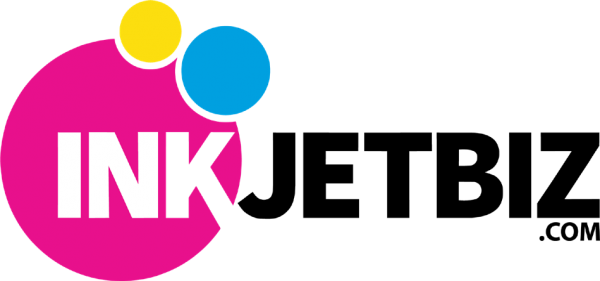 About InkJetBiz (IJB)
InkJetBiz provides customers with the most advanced and highest-quality digital imaging solutions possible at an affordable price.
Visit IJB's e-commerce website at www.inkjetbiz.com.
With more than 20 years of experience, InkJetbiz offers the highest level of product quality and consistency for wide-format and desktop printers. We take pride in the fact that all our original inks are made in the USA.
We offer complete solutions for textile transfers, dye sublimation, color separation along with other important markets including signage, proofing, fine arts graphic arts and photography. We represent a variety of products from leading digital imaging companies such as GO, Mutoh, Mogk, Shock Line, CADLink and others.
Read it in our InkJetBiz blogsite at https://blog.inkjetbiz.com/inkjetbiz-now-offers-mutoh-dh-21-dye-sublimation-ink/
Or visit our InkJetBiz Blogsite for other interesting blog articles at https://blog.inkjetbiz.com/
Media Contact
Company Name: InkJetBiz
Contact Person: Jason Lance
Email: Send Email
Country: United States
Website: https://www.inkjetbiz.com/