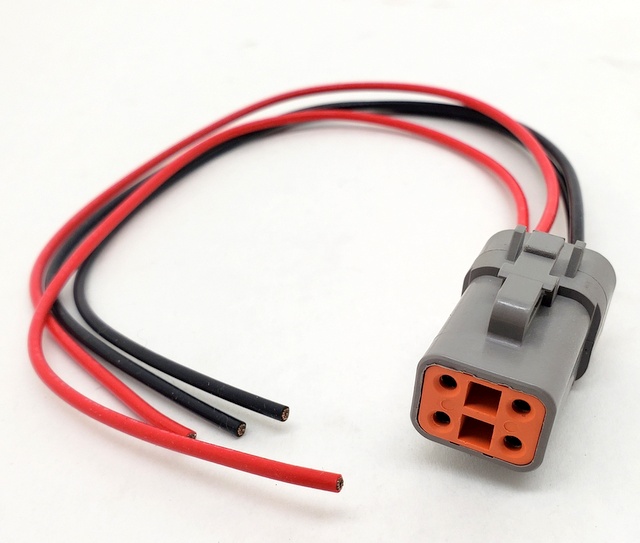 July 14, 2021 – Thanks to SparkyPig, an auto parts dealership based in Florida, every Dodge Pickup truck owner with a 5.9L V6 Cummins Diesel Engine will no longer have to deal with recurring harness problems with the newly launched Dodge Pigtail. SparkyPig has made a name for itself within the automotive industry with an excellent inventory of auto parts. The company is known by many to sell some of the best car and truck spare parts in the country.
The team at SparkyPig took notice that the Dodge Pickup Truck with a 5.9L V6 Cummins Diesel Engine harness that links to the fuel injection gets fragile and hard after time, eventually leading to its failure. To fix this problem, the owner would need to find a used harness because the new ones are no longer available. Once they have bought the replacement harness, all that is left is to remove the one from the truck and install the used one. This is assuming the used one purchase is any good.
"You cannot know if the harness is any good until it arrives. The removal of the old harness is labor-intensive and very time-consuming. However, with our product, all you need to do is cut the harness where the fuel injection connection is and splice in the pigtail. Each package includes one pigtail, four connectors and four heats shrink", says a spokesperson for SparkyPig.
The original part number from Dodge for the complete harness, which is not available anymore, is 0514-3251-AA. Sparky Pig's pigtail part number is 05143251AA-PT. The company also sells other products like the Dodge Ram 2500, Dodge Ram 3500, Dodge Pickup Truck, 5.9L V6 Cummins, 0514-3251-AA, 05143251AA, 05143251AA-PT, Injections Pig Tail Repair, etc. Those interested can browse through these products on the company website.
This product is useful for owners of Dodge Pickup Trucks with the 5.9L V6 Diesel Cummins Engine. Dodge Truck enthusiasts can check the company's latest pigtail part and can be assured that it will not disappoint. The 05143251AA-PT is available for sale for Dodge Truck mechanics, Diesel Mechanics, Fleet Operation Managers, and Diesel Auto Parts Stores.
"We serve all major auto parts stores within the US, Canada, and Greenland. Our buying power allows us to negotiate straight from the manufacturer and distributors and pass along the savings to you. It's like buying direct", says a spokesperson for SparkyPig.
SparkyPig is a US-based organization that serves clients all over the world. The company has a growing reputation, thanks to the trail of happy customers.
For more information, please visit: https://sparkypig.com/.
Media Contact
Company Name: SparkyPig
Contact Person: John Amero
Email: Send Email
Address:126 E Center Ave
City: Sebring
State: Florida 33870
Country: United States
Website: https://sparkypig.com/