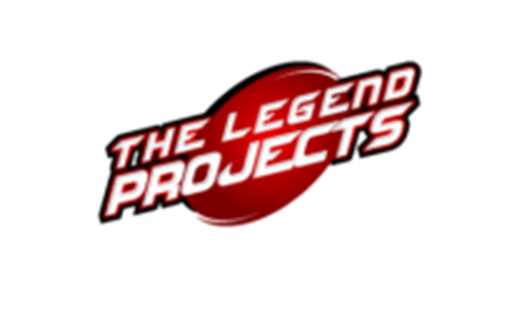 Making a positive change while setting new benchmarks in health, gaming, and finance!
USA – July 15, 2020 – The Legends Projects brings an exciting opportunity we all have been waiting for. The company has been systematically transforming the way you can work in the health and finance industry without investing too much upfront capital. Especially if you want to kick-start a profitable home business with no stress and hassles, this is going to be the right business model for everyone.
About The Legends Projects:
The Legends Projects is one of the trusted brand-building digital marketing agencies launched by Jerome Ashley with a mission to leverage cutting-edge digital marketing methodologies and comprehensive crypto platforms that gives a competitive edge in the strong marketplace.
The company devises the best marketing strategies and custom plans that streamline leads, sales, revenue, and conversions.
The best part is they work with top-notch industry-specific professionals who have sound knowledge and years of expertise in building profitable campaigns. Some of the major services they provide:
Website design
Graphic design
Social media marketing
Pay per click management
Search engine optimization
Brand awareness
New Initiatives launched by The Legends Projects:
The Legends Projects launch ideas that help make a real positive change and bring revenue generation opportunities.
Some of the new initiatives they launched recently:
You can become a valuable part of an online marketplace where platforms like Amazon, Alibaba and The Legends Mall are here to provide lucrative buying and selling opportunities.
With unbeatable wholesale prices at The Legend Mall, you can be financially independent and stable. Especially when you become a member, you can get 30-50% cashback of any amount you spend. This multivendor platform sells hundreds of products from jewelry to handbags and casual shoes to ladies' sunglasses and summer slippers.
The online gaming business is extremely rewarding. According to an estimate, online gaming businesses are expected to record tremendous growth by the year 2024 when the market size will cross $73.4 billion.
Therefore, this is the right time to harness the power of this multi-billion-dollar industry with The Legend Games. If you are a gamer with strong gaming skills, you have an opportunity to play your favorite games and earn quick money. The platform offers the safest online gaming solution for everyone who wants to make a difference.
The company has recently become a partner with "We care fit LLC" which is envisioned to create health and wealth for all while selling some most effective health products. They encourage everyone to get 50-80% cashback on all purchases, which is a lucrative opportunity to earn extra cash.
Cryptocurrency staking, trading, investment:
When you become part of The Legends Projects community where Blockchain experts develop your strategy, you can take your cryptocurrency game to the next level with staking, trading, and investment.
You don't need tons of money in your account to make a resilient future. You can start from the lowest investments and make a good fortune quickly and easily.
Media Contact
Company Name: The Legend Projects
Contact Person: Jerome Ashley
Email: Send Email
Phone: +31-655-5562-30
Address:Nieuwezijds Voorburgwal 182I, 1012 SJ
City: Amsterdam
Country: Netherlands
Website: www.thelegendprojects.com