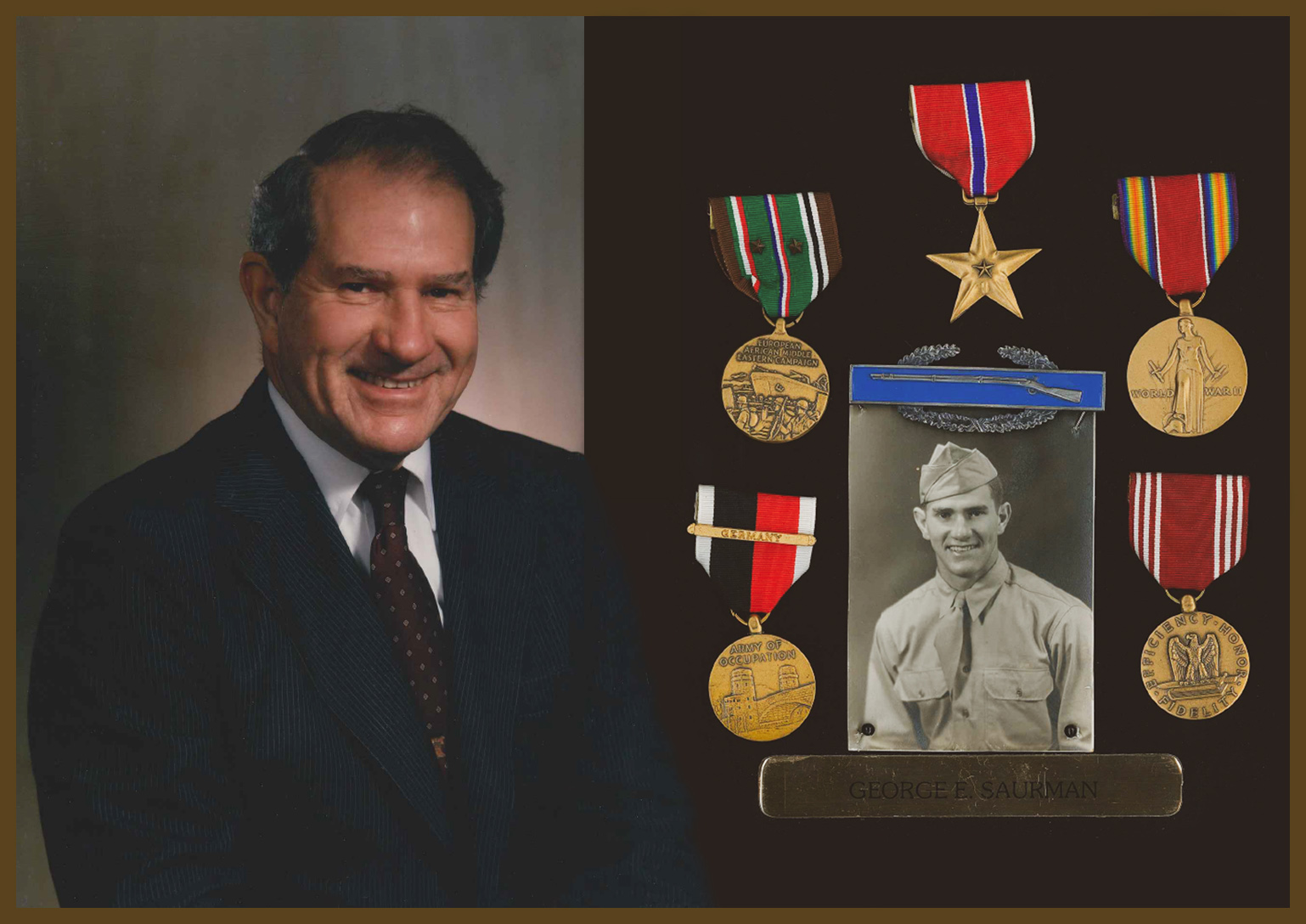 George returns to circumstances which he encountered growing up in suburban Philadelphia, which one would not see in today's more advanced environment, revealing a journey in a beautiful memoir called "Revisiting the Memories of Yesterday." The book is flooded with life and adventure, beginning with his birth in Houston, Texas, in 1926, and culminating in his retirement years spent in Fort Washington Estates, a part of ACTS Life Retirement Communities, the forerunner of modern retirement facilities. It is a glimpse into the life of an ordinary man with an extraordinary story to tell.
Shortly before his first birthday, his folks moved north in their Model T Ford and took up a short residence in Baltimore before settling in Delaware County, Pennsylvania, near her parents. His parents separated while he was in elementary school, and his mother proved to be the most resourceful, hard-working head of the family.
Saurman commemorates his grandfather, Albert Borst, who became his mentor and whose life he wanted to emulate. It was he who introduced and installed firm belief in our Creator, God. He recalls his days in Europe during WWII and his college days at Ursinus College in Collegeville, PA, where he met his bride-to-be, Mary Ewen.
"Since my purpose in writing the book was is to reflect upon the multitude of things that were everyday occurrences for me, but hardly known to our youth of today, it is also too important to note the many things that will never change such as snow, rain, daylight, and nightfall, which occur with a certainty that provides the consistency and predictability that accompanies God's creation. Everything related to God and his remarkable establishment of life itself, the earth, and the laws of nature have remained unchanged. That being said, what man has done within those principle circumstances has been an ongoing evolution of vast dimensions, says the author in his book.
Saurman was born in Houston on January 15, 1926. He graduated from Upper Darby High School in 1943, a semester at Carnegie Tech with the Army, and got his Bachelor of Arts from Ursinus College in 1950. Several times he returned to various colleges to assist in meeting challenges. He has written two other books, "A Story of Two Trees," and "We've Done 'Em Wrong" (a history of Native Americans and how we've mistreated them).
Media Contact
Company Name: Global Summit House
Contact Person: Anna Reid
Email: Send Email
Country: United States
Website: https://www.amazon.com/Revisiting-Memories-Yesterday-George-Saurman/dp/1532018339