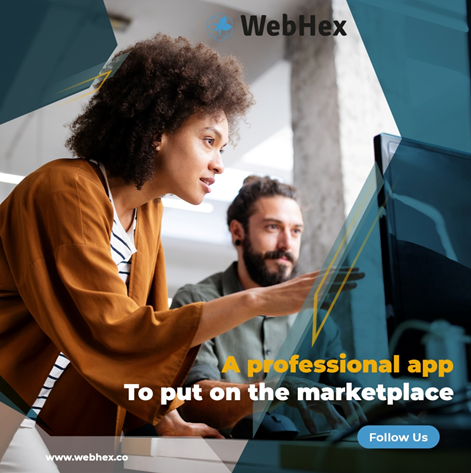 WebHex Ltd has become known as the developers whose apps turn into instant hits. The company has created hundreds of trending apps that have become the reason for its growing popularity. Apps created by WebHex Ltd are designed to delight the user and boost businesses.
"We design and develop mobile apps that enchant your users and grow your business. Enterprise-grade development combined with outstanding design. We use multiple steps for making your app look professional before putting it out on the marketplace. We ensure that is eye-catching to attract the right audience", says a spokesperson for WebHex Ltd.
The company's brand or branding process completely depends on a concept that they start from scratch. The initial steps for building an app starts from sketches to make sure it has a unique look. By this we make a user interacts with and experiences a product, system, or service. The app takes into consideration a person's perceptions of utility.
The User Interface is the most point because it sets the base for the human-computer interaction and communication in a device. This comprises display screens and the appearance.
"We develop an app from scratch, and with proper planning, we make it attractive, easy to use, and responsive on any device. Our designs and UX are top-notch to ensure that your app will be loved and used by all", says a spokesperson for WebHex Ltd.
Every app varies and changes with the design. The developers and designers choose only the best design for the app and create multiple design variations, with a wide variety of colour combinations for the client to choose from. The developers only move on to the next phase once the client is absolutely happy with the results.
WebHex Ltd is a UK-based app development company. They specialize in creating business apps for clients across the world, like Mobile mining, Bitcoin wallet, Website Stats, Social Winner, and many more apps. So far, the company has than 2000+ successful apps in its portfolio.
For more information, please visit: https://webhex.co
Media Contact
Company Name: WebHex Ltd
Contact Person: Jay Mullane
Email: Send Email
Country: United Kingdom
Website: https://webhex.co