Popular fitness model and entrepreneur, Marvin Achi, helps more people embrace their bodies and achieve their goals through his social media content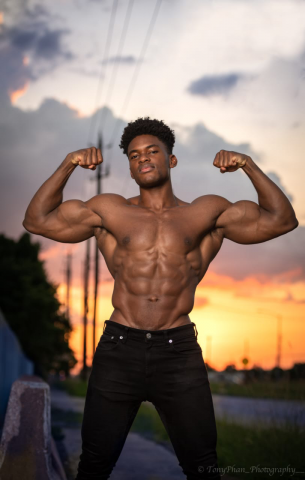 USA Physique Champ, Marvin Achi, has become increasingly popular over the years as he continues to affect millions of people in different parts of the globe as a fitness educator. The social media content creator focuses majorly on helping people looking to achieve a healthy body, as he shares his wealth of knowledge and experience from shedding unwanted fat deposits to becoming a fitness model.
Millions of people in different parts of the world have continued to struggle with achieving their fitness goals. Despite the increasing calls for people to stay healthy and fit, the unfortunate stats of overweight and obese people remain to grow. Over the years, several resources have emerged to help people to get rid of unwanted fat deposits in different parts of the body. Unfortunately, many of such guides are often abstract and consequently fail to achieve the desired goal. However, Marvin Achi has been able to master the art of delivering impactful content, with the increasing popularity of his social media pages further substantiating this claim.
The Chemical Engineer with a minor in Math and Chemistry has grown in leaps and bounds over the years, starting his modeling career while in college and becoming not only a sought-after name as a model but also a fitness instructor. Marvin has built a reputation for delivering Daily Summer Body Transformation Contents, comprising simple yet effective tips on his Instagram page, where he has continued to grow his fanbase.
Marvin's approach to fitness training is particularly unique as he personifies the process, bringing his audience into the picture to help achieve the goals with relative ease. His tenacity and passion have helped his career in the industry, competing in several bodybuilding competitions and becoming champion in the United States fitness competition.
Marvin is also the founder and CEO of the famous Sportwear Elephant Sport LLC, a brand that specializes in providing the best sport and fitness equipment to people across the United States.
For more information about Marvin Achi and his immersive fitness classes, visit – https://www.shreddedtothecore.com/. Marvin can also be found across social media, including Instagram and YouTube.
Media Contact
Contact Person: Marvin Achi
Email: Send Email
Country: United States
Website: shreddedtothecore.com