Author Zadia B. Tyson's book, Dressed for Church on Sunday Morning: But What About Your Discipleship, Worship, Fellowship, and Stewardship?, simplifies what the scripture says in 1 Samuel 16:1-13, "The Lord does not see as mortals see; they look on the outward appearance, but the Lord looks on the heart." Tyson entices readers to stick to the simple lesson that God sees our heart rather than our physical or material appearance. The call to reflect on our inner reality.
In her book, Tyson opens about Sunday mornings all over the world, where people get dressed to go to church. "Some of them dress up, some dress down, and others come as they are. Their choice of dress is their personal preference, as God does not have a dress code for His worshippers. He only requires that we worship Him in spirit and in truth."
Dressed for Church on Sunday Morning shares the biblical truth that God is more interested in what's in the heart of people rather than their outward appearances-which to others can be deceiving. The book is a beautiful account of how you dress for church but rather whether your dressing reflects your true attitude toward God. It is both inspirational and thought-provoking.
The utmost faith of Tyson will invoke inspiration to readers, it had successfully weaved a genuine story that has combined, faith, life, and the search for one's purpose. Her writing is also very candid and raw. She creates a feeling of trust while you read on and try to understand your purpose.
Author Zadia B. Tyson reminds us that in the life of a Christian, it is our discipleship, our worship, our fellowship, and our stewardship that reveal who we are in Christ Jesus. The contents here are hard truths to awaken the spirit. It invokes repentance, prayers, and a longing for a closer relationship with Jesus.
Dressed for Church on Sunday Morning will certainly pull our heartstrings while creating the reality in our walk with God. The author had shown that we might sometimes doubt our faith, but if we keep it up and endure, we will one day find our calling and purpose in life.
Available in all major online retail book stores:
Follow her on Facebook: https://www.facebook.com/Zadia-B-Tyson-107888231525379
About the Author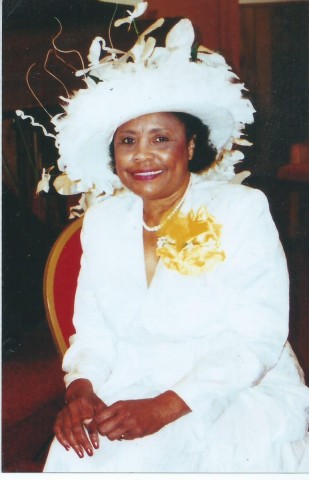 Zadia B. Tyson is a wife, mother, grandmother, sister, aunt, cousin, retired elementary school teacher and friend, but most importantly, she is a child of God. She is a member of the Mount Calvary Baptist Church in Pompano Beach, FL where she serves as: Director of Christian Education and Children's Church, Teacher of the Median Adult Sunday school class, Secretary and member of the Pastor Search Committee, and a member of the Missionary Society and the Women's Ministry.
Media Contact
Company Name: URLink Marketing | URLink Print and Media
Contact Person: Media Relations
Email: Send Email
Phone: 1-888-980-6523
Address:1603 Capitol Ave., Suite 310
City: Cheyenne
State: Wyoming 82001
Country: United States
Website: www.urlinkpublishing.com/