Food stress balls imitating delicious treats with satisfying textures to help users stimulate either mind and soothe their stress are rising in popularity.
July 17, 2021 – Just getting through a day as an adult can be quite a difficult task with the stressors that add up each day. Whether it be running late to the office, a fight with a significant other or something else, anxiety-inducing situations occur often and avoiding them is nothing short of impossible. In order to make these situations a little bit more bearable, adults are increasingly turning to food stress balls.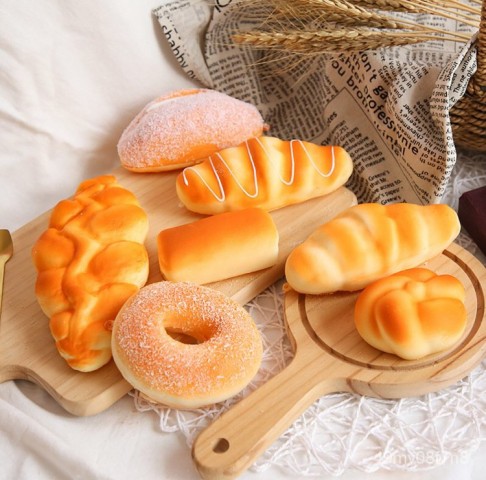 Squish LessStress' high-quality range of stress-relief squishy balls are an ideal way for any working adult to practice self-care during a busy workday. Food stress balls are essentially functional toys for adults, and while fun to use, they deliver much-needed stress relief that help avoid more serious symptoms such as headaches, loss of focus, forgetfulness, fatigue and more. Squish LessStress' food stress balls imitate real food but have a pleasantly smooth, elastic texture that features a highly satisfying recoil even after being compressed or stretched. These materials are very soft, slow-rising and, due to the food theme, have a lovely smell that is reminiscent of a bakery on a Sunday morning.
These stress balls are perfect to keep in a purse, a desk, or even under a table during a stressful meeting. Squeezing them will help relieve tense muscles and can help distract from monotonous work. The Squish LessStress squishy balls come in a collectable range of designs, featuring everything from sugar-sprinkled donuts to croissants and fresh loaves of bread.
Those interested in learning more about the next big thing in self-care and stress-relief can learn more about these delicious stress-relieving squishy foods here.
About Squish LessStress
Squish LessStress is a company producing food-themed lifelike stress balls. The challenge of everyday stressors can be a daunting task for many, and Squish LessStress realistic food products were created to lessen the detrimental stress caused by everyday anxieties. These food-themed squishy balls have a diverse range of appetizing baked goods customers can choose from.
Email: business@premiumsquish.com
Website: www.premiumsquish.com
Media Contact
Company Name: Squish LessStress
Contact Person: Tanner M
Email: Send Email
Phone: +447868793760
Country: United Kingdom
Website: https://premiumsquish.com