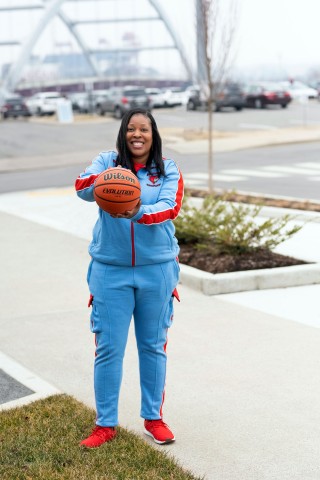 Congratulations to the Nashville, Music City Icons Professional Women's All-star Basketball Team for winning the championship in the 2021 COPABI Women's Basketball Showcase Tournament in Aguadilla, Puerto Rico. The Music City Icons walked away with the championship trophy and a perfect record beating all 4 teams.
The tournament was held on Thursday, June 10, and ended on Monday, June 14, 2021. It was a tremendous opportunity for players that has resulted in three of the Music City Icons getting offered an opportunity to play professional basketball in Puerto Rico. The owner of this basketball team, Renee Bobb, has done an amazing job of selecting capable players to participate in the international tournament since her team did not have a season in 2020 due to COVID-19 Pandemic.
Renee has visited several teams that play in the Women's America Basketball Association (WABA) to select the right players for this unique opportunity. The criteria for selection are dedication, passion for the game, commitment, years of experience, good health, and the willingness and skillset to compete both locally and internationally.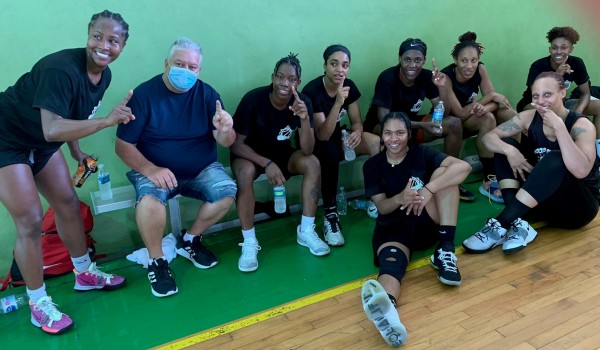 The 2021 team consists of five top professional women basketball players, including Dominique Wilson (5'8 Point Guard), Shawnice Wilson (6'6 Center), Aliyah Collier (5'9 Shooting Guard), Kwanza Murray (5'8 Small Forward), and Ashia Mitchell (5'10 Forward).
The Music City Icons All-star team consist of the teams and players being selected, three are coming from the Georgia Soul. The owner, Ernesia Wright, a member of the United States Army. An additional two players will be coming from the Carolina Upstate Thunder Women's Professional Basketball Organization: https://www.cupstatethunder.com
The owner of this team is Jervorah W. Goosby.
The inspiration to create her own basketball team was as a result of a conversation Bobb had with a young lady in her Entrepreneurship class. The two had a similar love for basketball and the young lady shared that her former basketball team had fallen apart. A meeting was subsequently set up between Bobb and the owner of that team who no longer wanted to be a part of it. Following this, Bobb renamed, rebranded, and launched the Music City Icons in 2017 in Nashville, TN.
Since building her own women's basketball team, Bobb's ultimate goal has been to grant women a second chance at a basketball career. As a result, the Music City Icons Professional Women's Basketball Team's tagline is "Building opportunities beyond basketball," which perfectly ties into Bobb's long-term vision for her business.
Renee ensures that she educates each player on financial literacy and career empowerment so that they can be well prepared for life after basketball. Each team member can attend a series of Professional Development courses such as 'How to Start your own Business,' 'Building a Brand in 2021,' 'Investing 101,' 'How to Reinvent your Career after Basketball' and 'Life Skills 101: Master your Life' to name a few. Additionally, players have the option of doing these courses virtually or face-to-face: www.ReneeBobbTraining.com
Bobb was initially introduced to basketball in middle school, where she fell in love with the sport. She also played for Curtis High School and earned herself a scholarship to play division one at Cheney State University, Pennsylvania.
Renee served in the United States Navy for five and a half years. Her role was as a telecommunications operator; however, she had the tremendous opportunity of playing NATO basketball and representing the United States Navy globally.
Renee Bobb's long-term vision is to create a dynamic online platform for female athletes to prepare themselves for a career during and after basketball. This will be done by providing excellent training, networking opportunities, support that will help them to achieve their goals successfully.
About Music City Icons Professional Women's Basketball Team
Founded in January 2017, the team finds its home in Nashville, Tennessee. The Music City Icons is comprised of 10 dynamic women basketball players who desire a second chance at a professional basketball career. The team goal is to develop and prepare players to play in the WNBA as well as overseas professional basketball teams: www.MusicCityIcons.com
Media Contact
Company Name: Music City Icons Professional Women's Basketball Team
Contact Person: Renee Bobb
Email: Send Email
Country: United States
Website: https://www.musiccityicons.com