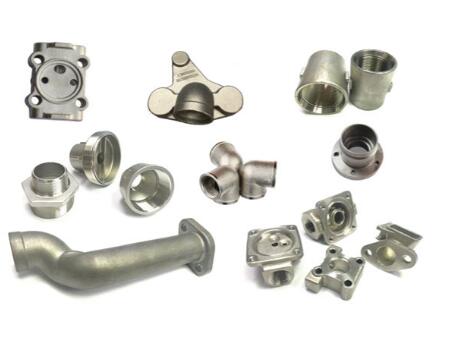 Investment casting is the process where molten metal is poured to molds and converted into high-streel aluminum and steel castings. This procedure is also called as lost wax casting. The process is over 5,000 years old. As of now, it is one of the proven methods available for making jewelry and art. On the other hand, investment casting is being used by numerous industries that are looking forward to making both complex and lightweight components.
The investment casting process would work along with the production of a wax pattern or a model, which is created according to the shape of a desired component. However, it is also possible to make this pattern with the help of 3D printing. The wax patterns would usually be made out of injecting wax to a metal dye or tool.
There are some prominent benefits associated with investment casting as well. Most investment castings are small in size. However, the overall investment can deliver castings that weigh over 1,000 pounds. However, only a small number of casters with special expertise is needed. This makes the entire process cost effective. Instead of taking a look at the other procedures, it is possible to focus on the investment casting process and save money.
Along with the help of investment casting, it is possible to produce both intricate and versatile shapes as well. That's because investment casting can offer repetitive and consistent close tolerances. This is paired with intricate contours and passages as well. Most configurations that can be obtained with are quite difficult to be produced with traditional machines. However, the investment casting process can deliver a net shape, or at least a near net shape, where the cast components can reduce the post-cast processing expenses effectively.
Investment casting can be considered as an excellent alternative to fabricating and weldments ass well. That's because it is possible to combine most castings together. If more castings are combined together, it is possible to enhance overall manufacturing efficiency. On the other hand, it is also possible to convert multi-piece components to a massive single investment casting. This can offer better dimensional accuracy at the end of the day. In the meantime, it is also possible to reduce overall part complexity as well.
Another prominent benefit associated with investment casting is the ability to get accurate as well as smooth surfaces. The ceramic shell that is used is developed around smooth patterns. This is done by producing injecting wax to a polished aluminum die. This will deliver a 125 micro finish, which is the standard. On the other hand, it can deliver a finer finish as well.
No matter what, investment casting process is a proven method available to create quality aluminum as well as steel casting. Hence, any business can think about going forward with the investment casting process. It can offer outstanding returns with a high dimensional accuracy. On top of that, it can also help people to save money.
Media Contact
Company Name: Forcebeyond llc
Contact Person: Steve Bai
Email: Send Email
Phone: (302) 995 6588
Address:261 Quigley Blvd, Suite 18
City: New Castle
State: Delaware
Country: United States
Website: https://www.forcebeyond.com/